Directors and Senior Management
---
Carlie Hodges
Company Secretary
Carlie is a practicing corporate and commercial lawyer with comprehensive experience working with clients ranging from newly incorporated start-ups through to ASX-listed companies. With a Certificate in Corporate Governance Practice from the Governance Institute of Australia, Carlie works closely with the Boards of several ASX-listed companies, and many unlisted companies, to ensure all corporate governance, compliance and legal issues are managed. 
Kane Bennett
Executive Director
Mr. Bennett has 20 years of experience in risk management and is currently Head of Environmental Risk – Asia Pacific and Far East for Chubb, the world's largest publicly traded property and casualty insurer. Previously Mr. Bennett held roles with Shell, Wesfarmers and consulting roles in both Australia and the UK. Mr. Bennett has a Bachelor of Science degree from the University of Western Australia and postgraduate qualifications in Business Management.
Matthew Cantelo
Non-Executive Director
Mr. Cantelo is an entrepreneur with 20 years experience in the travel industry with management roles in retail sales. Former Owner of Rhodes Corporate Travel and Chief Operating Officer of R & A Travel, and previously General Manager of NSW of Corporate Travel Management Limited. Mr. Cantelo served as Director of Corporate Travel Management Limited from 2001 to July 2010 and was instrumental in directing the company through its successful IPO and listing on the Australian Stock Exchange. Currently, Mr. Cantelo is a Private Investor and Management Consultant for an array of start-up businesses.
Richard Baker
Non-Executive Director
Richard Baker has over 20 years of equity market experience, coupled with a strong board management background, having been a director of public companies for over 12 years.With a vast wealth of international business development, compliance and risk management experience, Richard has spent 14 years working overseas. During this time Richard successfully oversaw the development and implementation of the first foreign licensed online diamond retail operation in China. Through his international experience, Richard has developed a strong focus on investor relations and CSR values. Richard is currently working in business development and project management oversight within the FinTech sector. Richard holds a Masters of Business Administration from the University of Queensland, with a consulting practicum from the Wharton School of Business.
Adam Bennett
Chief Executive Officer & Chief Operating Officer
Both a professional project manager and ethical hacker, Adam has studied Computer Science and Information Security at AMTC, MIT, and Charles Sturt University. With over 20 years in professional management – with a decade of those spent in the security and risk management industry – Adam has previously held positions on the board of Australian listed public companies and is the chair of the business development committee of Electronic Frontiers Australia. He is also a member of the Linux Foundation, ISACA. Adam is a keen volunteer at Surf Lifesaving Australia and a patrol captain at Scarborough Beach.
Engineering and Development Team
Experts recruited from around the globe who are dedicated to developing our systems and programs.
---
Kire Jakimoski
Head Of Compliance
Kire is a CompTia Security+ Certified Professional and a leading academic in the computer security realms. He has published more than 30 scientific research papers exploring computer networks and security. Kire worked to develop and implement the 'National Intelligence Database' and advised the Security Accreditation of Communication Systems. He is also an expert witness in the field of technical sciences, specializing in the security of computer systems and networks, mobile devices and wireless networks.
Rajesh Kumar
Project Manager and Senior Developer
With honours and degree in physics and experience as a Project Manager, Scrum Master, Project Lead, System Analyst and Software Engineer – Rajesh an invaluable addition to the Red Piranha team. He is a member of the Project Management Institute and a certified project management professional who has developed C++, C# .com, Python and Javascript platforms over 14 years.
Vesna Rus
Senior Developer
Holding a master in engineering and computer science, Vesna has been developing professional software in a variety of fields for over a decade. In 2011, she started to work on web development, and a year later released her own webshop. Prior to Red Piranha, Vesna worked as an embedded software developer – mainly for the ARM processor developing various remote controllers. She is also involved in the local open source community and development, with open source platforms her primary focus.
Join Red Piranha's Team of InfoSec Experts!
Red Piranha's Crystal Eye UTM Platform is the first product of its kind ever produced in Australia. We are leading the field of Information Security with holistic solutions and approaches to help clients throughout the entire security cycle and across their end to end value chains.
We are on a mission to recruit talented and exceptional individuals from all over the world to join our rapidly growing team of Professionals in pioneering security solutions that are incorporated with risk strategy, digital identification, cyber protection, application security and managed services.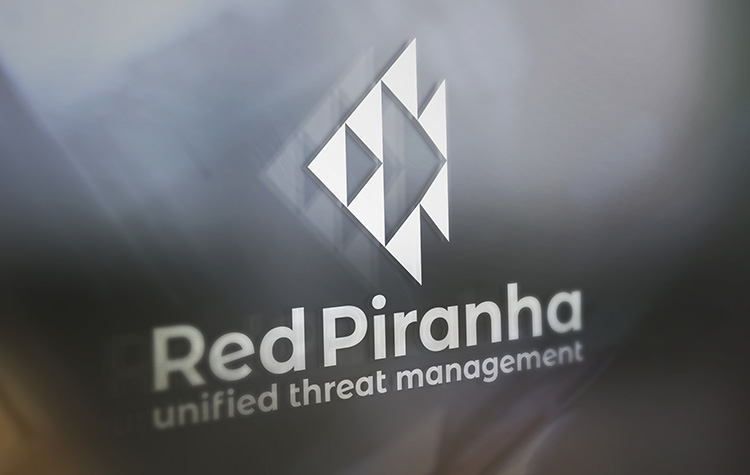 Contact Red Piranha
Call us at +61 (8) 6365 0450.