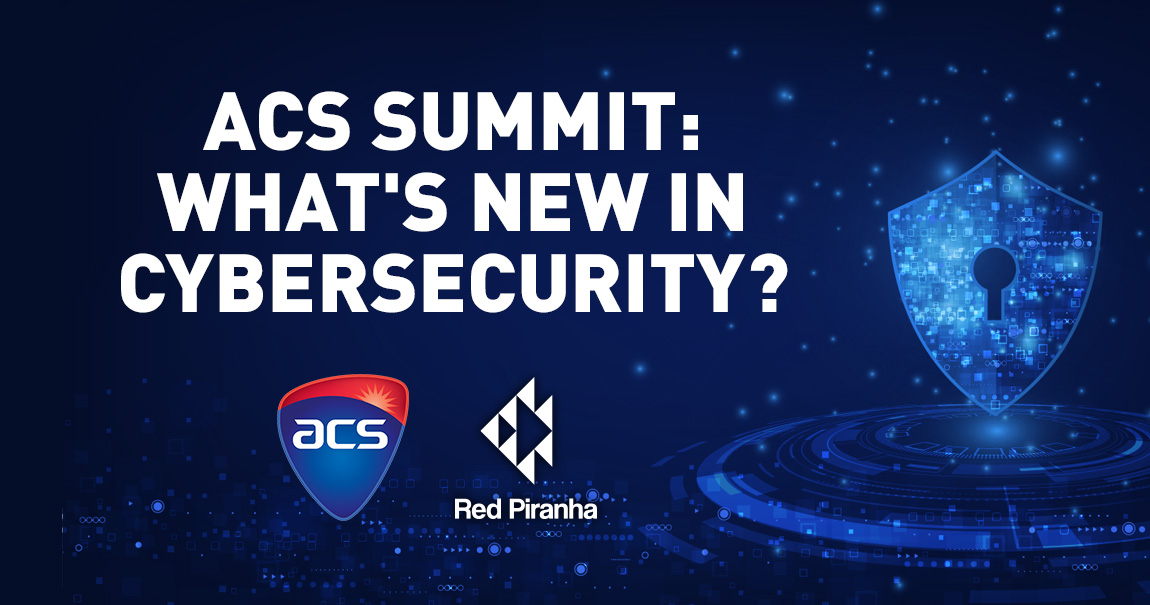 ---
We're proud to have partnered with Australian Computer Society (ACS) for their upcoming Perth Summit: What's new in Cybersecurity?
---
The Cyber Security Summit is a half-day multi-speaker event aimed at providing ICT professionals with contemporary, industry-leading knowledge and skills on how to implement best-practice cybersecurity.
 
The half-day summit will provide delegates with an update on the latest tools, technology and practices in Cyber Security. There will be three sessions covering the following topics: 
 
Session 1 - Securing our Digital Future
Cyber Security – concerns, trends and facts (the last 12 months) 
Changing shape of research 

Critical Infrastructure
Digital Forensics
Secure Systems

Case studies 

Shipping
Drones
Anti-Machine Learning

Session 2 - Latest development in ISMS (Information Security Management System)
What makes up a security program (ISMS)?
What is needed to have a true defence in depth strategy?
Information security management system (ISMS)
 
Session 3 - SOAR as a service (Security Orchestration, Automation and Response)
Does your organisation need it?
SOAR as a service - how it's not just about protection but detection and response
How do end customers put this into practice? 
 
User's Timezone
Australia/Perth