Cybersecurity Awareness Training
Create a cyber-aware workforce with Red Piranha's standard or tailored online Cybersecurity Awareness Training programs to help your staff understand risks, policies, and procedures to better protect your organisation.
---
Globally, human error is the leading cause of most data breaches, resulting in significant financial and reputation damage for any business that falls prey to a cyber-attack. Red Piranha's Certification Cybersecurity Awareness Training helps strengthen your human firewall to elevate your organisation's overall information security defences.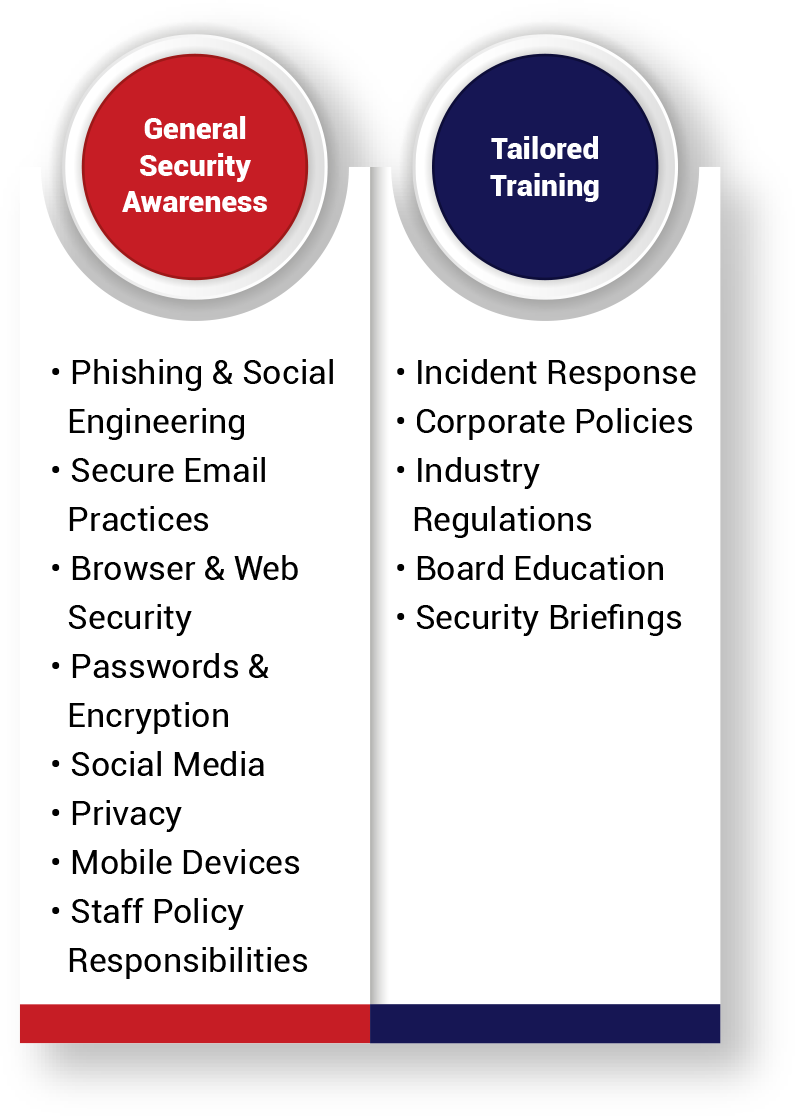 Benefits of Cybersecurity Awareness Training
Improve general security awareness

Learn techniques that will protect your company

Train your staff with corporate policies and processes

Improve the organisations' resilience and response to attacks, thus minimising business impacts

Assess their understanding with tests

Meet compliance requirements such as ISO 27001 clause 7.2.2.

Get your employees certified

Updated to include latest threats and techniques used by cyber criminals
---
Why Security Training?
Even with the right security controls in place, the human element can render these systems useless, exposing organisations to many forms of cyberattacks. People, not technology, are the most common entry points for many cyberattacks. When employees are aware of security threats, what they look like, and what procedures to follow once identified, you're strengthening one of the weakest links in your security chain.
---
The Right Training Program
Training programs need to accurately track employees' completion of various training modules to ensure compliance and effectiveness. Monitoring training activity allows you to see which team members need extra training to strengthen your weakest links. Security is everyone's responsibility. Awareness training makes everyone accountable for their actions, creating a shared sense of responsibility company wide.
---
Follow up on your security training with a Phishing Assessment Service – a carefully constructed customised phishing campaign to test your staff's cybersecurity awareness and organisation's cybersecurity maturity. Our team creates custom phishing scenarios and campaigns tailored to meet your business needs. An end-to-end framework to enhance security outcomes.
---
Sign Up Today for Cybersecurity Awareness Training - Certification Program