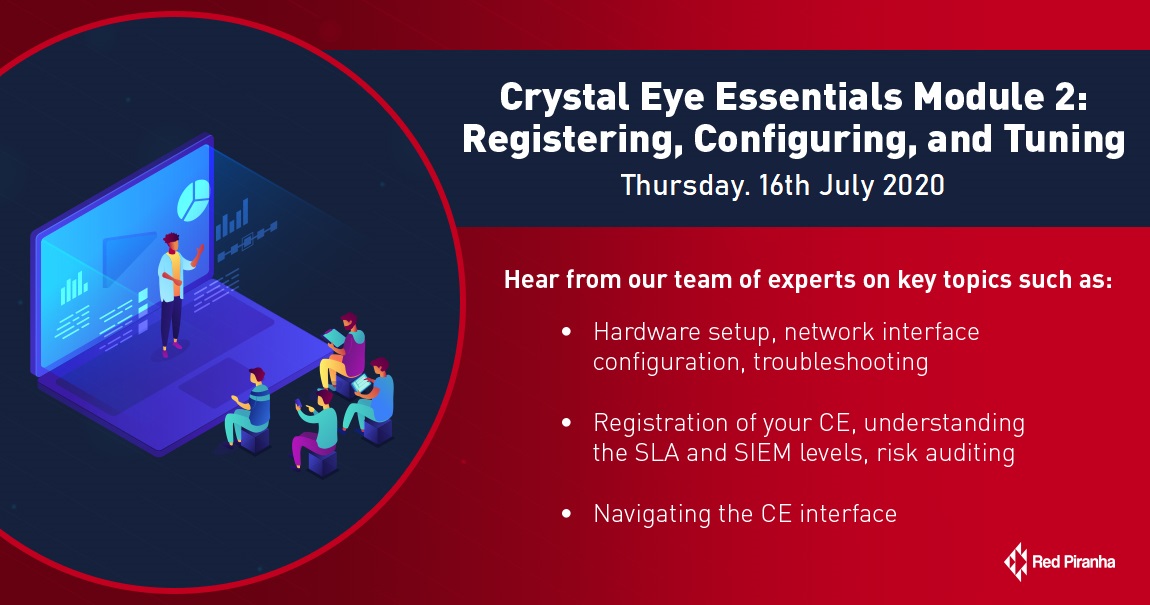 ---
Join new and prospective partners for our free Crystal Eye Essentials: Module 2 Training session hosted by our team of experts. This webinar builds upon the knowledge presented in Module 1, and will include the basic setup and tuning of a CE device. This is an essential step in upskilling your team to deploy Crystal Eye devices.
---
Event Details
---
Where: Online 
When: Thursday, 16th July 2020
Time: 2:00 PM - 3:00 PM AEST
             12:00 PM - 1:00 PM AWST
             1:30 AM - 2:30 PM ACST
             4:00 AM - 5:00 AM UTC
Limited Seats only, hurry and register now! 
---
FAQ's
---
What is the training program about
The training program will cover basic installation, setup and tuning of a Crystal Eye device. 
Do I need to have completed Module 1?
Yes, Module 2 builds on the knowledge learned in Module 1
1)    Hardware setup, network interface configuration, troubleshooting
2)    Registration of your CE, understanding the SLA and SIEM levels, risk auditing
3)    The CE marketplace for installing applications
4)    Navigating the CE interface
5)    User management and access controls
6)    Backup management
7)    Performing updates
8)    Configuring security features
9)    Tuning and escalating incidents
10)    Reporting
A 1-Hour Webinar Training program and Q&A
Joseph Khoury - Business Development Manager at Red Piranha
Ben Aylett - CE Training Developer at Red Piranha
---
Learn more about Crystal Eye's Functionalities
---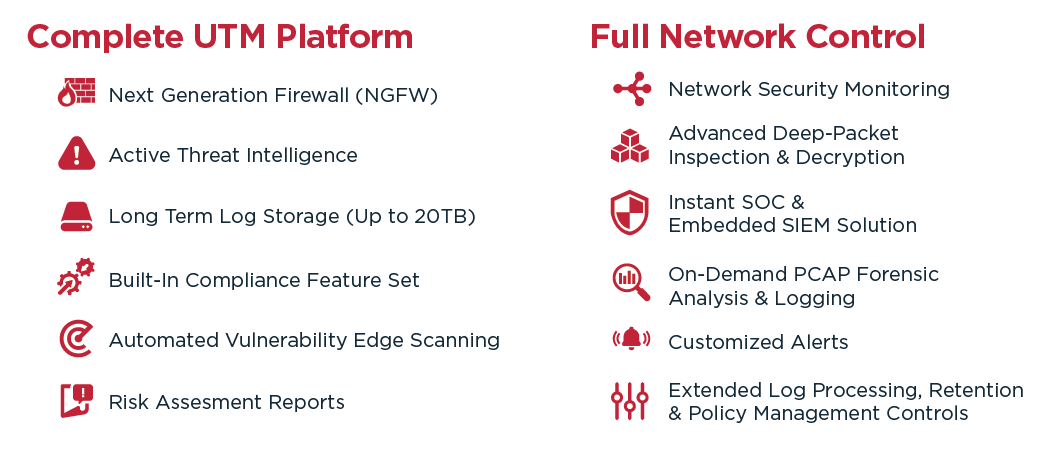 User's Timezone
Australia/Melbourne