Network Detection and Response
Cyberattacks are on the rise, time to have a reliable security system that can detect and respond to threats in real-time. Crystal Eye Network Detection and Response solution is designed to do just that.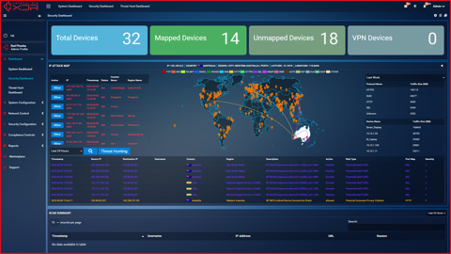 With Crystal Eye Network Detection and Response, you can identify and respond to network attacks before they cause any significant damage to your organisation. Our advanced detection capabilities enable us to identify a wide range of threats, including malware, ransomware, and other malicious activities.
The Crystal Eye Advantage
Increased threat visibility across the entire network, with integrated CTI and managed threat feeds.

Human-machine teaming for improved incident response and alert prioritization

Integrated service delivery and integrated MDR efficiencies with cross stack corelation

On-demand proactive threat hunting to detect advanced APT's and embedded attacks to reduce dwell time

Multi tenanted sensor deployment in a single platform to increase detection engineering for East-West traffic for improved visibility

Integrated PCAP analysis for deeper threat hunting and response efficiencies
On-demand SOC services with Digital Forensics for effective rapid response

Advanced heuristics and ML anomaly detection with World Class Threat Intelligence for alert confidence and contextualisation.
Crystal Eye Network Detection and Response offers the following advantages
Automated incident response: Our solution can automatically contain and remediate threats, reducing response time and minimising the impact of any potential breaches.
Integrated Cyber Threat Intelligence (CTI) provides contextualised, automated actionable intelligence for up-to-date threat protection
Encrypted traffic support provides greater visibility and protection across multiple attack vectors
Integrated Vulnerability Management addresses compliance mandates and proactively prevents attacks
Over thirty-two hundred protocols can be processed out-of-the-box, while custom parsers can handle even the most bespoke SCADA protocols.
Correlation of malicious indicators is enhanced through AI/ML technologies such as User Entity Behaviour Analytics (UBEA) as well as Automated Actionable Intelligence (AAI) that extends stock feeds with proactive anomaly detection to mitigate zero-day exploits and network specific risk exposure. Machine learning algorithms and behavioural analytics to identify abnormal network activities, ensuring that we catch threats that traditional security solutions might miss.
Our Crystal Eye Network Detection and Response (NDR) solution enriches metadata at the time of collection, providing reliable insights for security teams to monitor network activities. Additionally, with a minimum of 18 months of Incident and Event storage capacity, with even longer storage options available, facilitating forensic investigations and audits. With integrated Cyber Threat Intelligence (CTI), Secure Web Gateway, Azure AD, and more, Crystal Eye achieves metadata enrichment at the time of collection. This enables businesses to capture every network session, including source/destination IP address, session length, and protocol used (TCP, UDP), as well as key attributes such as host and server IP address, port (source & destination), geo-location, DNS, DHCP, and encryption type. With real-time intelligence on network traffic, communications, and threat actors, Crystal Eye empowers security teams to proactively detect and respond to threats.
The UMCI policy controller unifies several avenues of attack such as web, email, mapping and authentication with evidence on the wire to give complete visibility over what and who is on and transiting the network.
Crystal Eye appliances are designed to inspect and parse raw network traffic through the various appliances (Advanced Firewall, DLP, IDS/IPS, Protocol Filter, Content Filter, Passive Encryption Control) with the ability to perform SSL inspection of this raw data.
Our single platform approach reduces up-front and ongoing costs
Avoid the pain of integrating disparate systems
Direct access to our 'village' of security professionals for 24x7 monitoring and protection
In-line deployment avoids major infrastructure changes
Best-in-breed high-fidelity threat detection
Up to 5 times more network visibility than alternative solutions for a fraction of the cost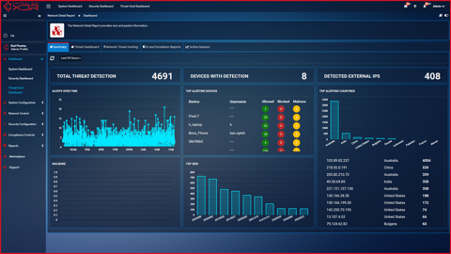 Crystal Eye NDR provides responders with a comprehensive data lake, AI assisted correlation, live actionable intelligence, field toolsets, and mass on-prem retention to give them an action advantage through immediate machine teamed visibility processing and adversary insight. Don't let your organisation become another statistic in the rising tide of cyberattacks. Protect your network with our Crystal Eye Network Detection and Response solution.

Contact us today to learn more and schedule a demo!
Crystal Eye On-premise appliances come in 3 form factors:
There is also a data center hardware product designed to occupy a single PCIe slot in a 2RU enclosure targeted at high-density and high-performance rack/compute environments.
Red Piranha is available as a cloud-native virtual appliance for Amazon AWS, Microsoft Azure and ESXi environments.