Providing a Platform for Success
As a Managed Service Provider you will immediately benefit from adopting the Crystal Eye UTM Platform.
We architected Crystal Eye with the MSP in mind so that you can offer services to your clients, such as compliance reporting, not found in other UTM products.
With Crystal Eye, you get the best of all worlds - integrated high-end features, watertight security, ease of management AND billable service modules to increase your offerings to end clients.
Our system is offered to you at a fraction of the cost of our competition.
Sign up now to receive discounts and special support from Red Piranha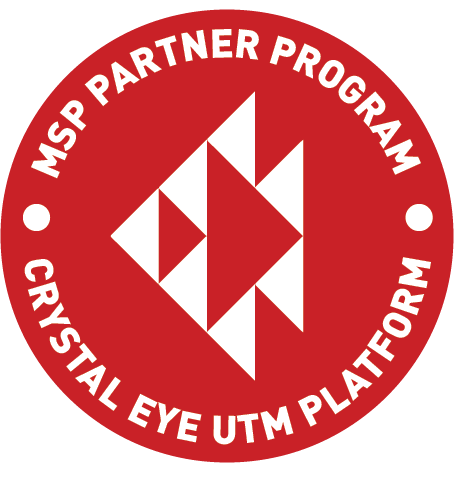 Partner Benefits
We invest in getting you up and running with our platform as we are true partners. As you increase your business and success so do we.
Unlike our competition, we are not trying to sell you high-end equipment. We are offering you a platform that can increase your service offerings to your clients. We want to provide you the most affordable solution possible to get you started.
Our end-game is different from the other UTM makers. We see the MSP not as a customer to upsell the latest, most expensive equipment to, but as a genuine business relationship where we both gain from the partnership.
Rapidly Deploy Crystal Eye and Rapidly Increase Profits
Our service modules are integrated and with a few simple clicks can be set up to generate additional service revenue for you.
We do all the tracking for billing so it is very easy to manage and roll out new offerings to your existing clients and
bundle together attractive security suites for new clients to get them to come onboard.
Extremely Easy To Setup
Click and deploy. It is just about that easy to set up a client on a new service. We streamlined the entire process and have it under the main Crystal Eye interface where you can assign services and things just automatically happen.

Many MSPs charge an initial setup fee to clients for starting up the service. As it only takes a few minutes to get this done there is a nice easy profit from the first click using your new Crystal Eye platform.

Compliance Auditing:
Creating a Positive Experience
Traditionally compliance requirements are difficult for both you and your client. The auditor will invariably cost the client large amounts of money, the client has to hassle with managing the process, the MSP has to defend their decisions for their setup and in the end usually has to conduct all the adjustments or potentially lose a client with a bad audit.

With Crystal Eye, you can make audits and compliance requirements a win-win-win for everyone. Our built-in compliance module allows you to easily set-up and get your client onboard with the audit.

Red Piranha conducts the audit and presents it to the client so they have proof to meet compliance requirements. You earn a commission for setting up the reporting, we earn business for the audit and the client has an easy experience meeting compliance requirements at an affordable price.

Offer InfoSec Services
Crystal Eye UTM Platform lets you add the following billable services to your clients using our service modules. See our main menu for Services and Solutions for details:


Security Incident Event Management (SIEM)

Encrypted Cloud Backup (Azure)

Encrypted Cloud Backup (Red Piranha)

Forensic Cloud Backup (Azure/Red Piranha)

Vuln Scanning / Threat Intel Footprinting

Network Engineering On-Site & Remote

Electronic Chief Information Security Officer (ECISO)

for Compliance Auditing

DNS.insure / Antivirus / Reputation Lists CTI




Marketing the Services
Red Piranha will supply you with effective marketing material to help you upsell the services to your clients and build profit centers around the new offerings.

We have white labeled brochures, fliers and digital graphics we can supply you with so you can add your brand and quickly get the new services online with existing customers. You can also market the services to attract new customers as well.

As the compliance requirements increase more and more enterprises are going to be requiring the services you will be able to offer with the Crystal Eye UTM Platform.
Get Started With Our Program
First, you will want to sign-up using our MSP Partner Program form
Fill out the information on the form and we'll contact you to get you set up with your first Crystal Eye UTM Appliance.
MSP Partner prices for appliances will be discounted in our store.
Give us a call at +61 (8) 6365 0450 if you have any questions about our MSP Partner Program.