Information Security Is Complicated
Protecting Your Business Shouldn't Be
Red Piranha is an Australian enterprise that engineers and manufactures advanced security products for Managed Service Providers (MSP) and enterprises to give them an advantage in fighting off cyber-crime, intrusion attempts and in securing their data to meet modern compliance requirements.
Our crown jewel, Crystal Eye, is a unified threat management platform designed to be easy enough for enterprises to use and powerful enough for MSPs to see as a major game-changer when compared against the top products in the industry.
It all started with a vision
Security should be within reach of everyone
Everyone, even the small business, should be able to be safe. Unfortunately, it doesn't work that way in the real world. High-end security products can cost hundreds of thousands of dollars and take a small staff of expensive security experts to maintain. Why?
The answer bothered us and we saw an opportunity to create a business filling the void. Our vision was to create an easy to maintain, full-featured security solution that was affordable to the small and medium-sized businesses. We began our mission in 2015 and are now bringing to market what we set out to build: Crystal Eye.
Crystal Eye's sophisticated alert configuration settings allow you to minimize false positives while receiving valid threats to your system. You can't defend against an attack if you don't know about it. That is why we spent a lot of engineering effort on the design and architecture of our alert system.

The Crystal Eye dashboard provides MSP and enterprises an easy interface for working with network security, compliance reporting, security and incident management and all the other tools available in very high-end systems. And we do this on an affordable level for our partners and customers.
Available for the Cloud or as an Appliance
Crystal Eye is available for MSP and enterprises on our made to order high-grade appliances you install in your data center or on-site at your enterprise. Crystal Eye is also available as a cloud solution allowing protection for single office networks all the way to multi-branch, hybrid, international networks interfacing with partners.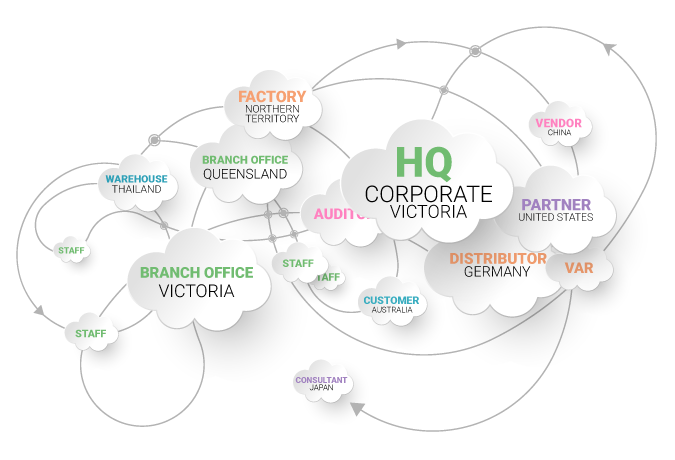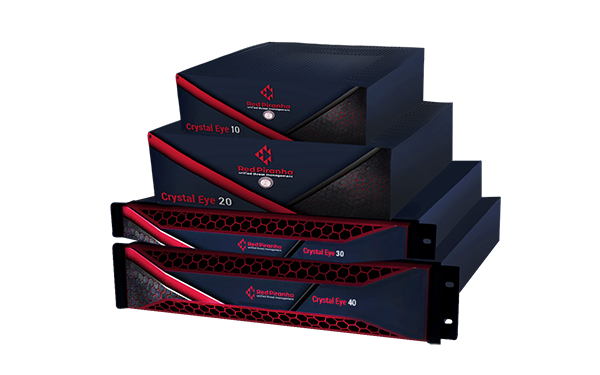 Red Piranha Services
We offer a wide range of security services for enterprises needing our expertise. Our team helps enterprises of all sizes build security plans, respond to threats, meet compliance requirements and manage security for their networks.
Contracted Chief Information Security Officer (CISO)
Red Piranha offers a valuable service to enterprises; Contracted CISO. Basically, we have fully qualified expert Chief Information Security Officers on staff who can be contracted to review your security needs and to bring your organization into compliance.
Managed Security Service Provision (MSSP)
MSSP provides a single service contract that offers a wide range of benefits. It is ideal for enterprises that require a number of our services streamlined and managed together. MSSP contracts are available by either short or long-term arrangements.
Vulnerability and Penetration Testing
Red Piranha has a comprehensive suite of high and low-level testing tools that are built to challenge the best security systems in the world for vulnerabilities. We use these tools on behalf of our clients to probe, analyze and report on weaknesses in their security.
Threat Intelligence and Analysis
Keeping up with the exploits, the hacks, tricks and underhanded methods used to get inside your system is hard work. It takes constant effort and a lot of smart people doing a lot of smart things to keep ahead of these threats. Lucky for you this is the type of work we enjoy doing - outsmarting the cyber-criminal.
Digital Forensic Services
When an intrusion occurs it is our job to help you investigate. Our Digital Forensic Services team arms you with a set of investigators who know how to find and follow the digital trail that cyber-criminals leave behind. It is critical that you properly investigate all intrusions as you must know what information was accessed and what could have been left behind.
Incident Response Plans
A Cybersecurity Incident Response Plan, or CIRP as it is referred to in the security industry, reduces risk by helping you quickly respond the breach and to establish containment. Red Piranha is expert at crafting custom CIRP plans you use when an incident occurs. We work with your staff to train them and to ensure proper protocols and procedures are followed.
Corporate and Staff Training
How you staff operates as agents of your organization is vital. After receiving training from Red Piranha your staff will be capable of working through the complex roadmap of modern compliance and incident issues and will be aware of key security practices and policies in your enterprise. How your staff handles a security incident is vital. Let us get them training right.
Business Continuity Management
Red Piranha offers its clients a Business Continuity Management program whereby we work with you and your staff to build the plan the physical infrastructure to operatively and effectively respond to threats such as natural disasters, fire, emergency relocation, critical data breaches, sabotage and any number of other threats.
Red Piranha Solutions
Red Piranha offers enterprises turn-key solutions to secure their networks from intrusion. Our solutions revolve around key products and security management services that help you to ensure your network is as watertight as possible.
Crystal Eye Unified Threat Management Platform
This is the core security solution we recommend our clients adopt to safeguard their network against cyber-criminals. It is a full-featured, comprehensive security platform that helps ensure your network integrity and security are in compliance and can be easily managed.
Security Incident and Event Management (SIEM)
When a cyber attack occurs, the focus must shift from prevention to treatment, and time is of the essence to minimize the 'dwell time' between unauthorized entry and attack – where cyber-criminals often lay their most insidious groundwork.
Crystal Eye Secure Email Gateway
Email is one of the biggest security holes through which enterprises are infiltrated. Cyber-criminals are devious and have very sophisticated ways to exploit people's trust to gain access to your network. Our Secure Email Gateway prevents these types of attacks and gives you control over email security for your enterprise.
Crystal Eye Web Filtering
The Crystal Eye Web Filtering solution is a flexible, dynamic way for administrators to regain control of user's web activity from inside the corporate firewall. Backed up by Red Piranha's Crystal Eye Threat Intelligence platform, our web filtering solution is aware of dangerous threats and sites that user's should not access.
Virtual Chief Information Security Officer (VCISO)
Red Piranha's Virtual Chief Information Security Officer (VCISO) provides a cost-effective way for small to medium-sized businesses to have access to the means to create security plans, meet compliance, generate reports on security systems and in general provide many of the most critical pieces of information a full-time CISO would provide at a fraction of the cost.
Next Generation Backup Solutions
Red Piranha offers you a secure, easy to use, off-site, encrypted method to store your critical data for disaster recovery. If you are breached and fall victim to ransomware, suffer from critical equipment failure or you simply need to recover files from a remote backup location - Red Piranha's Next Generation Backup Solutions are an ideal fit for your needs and allow you to meet the needs of compliance.
SSL Digital Certificates
Red Piranha, through its trusted partner GlobalSign, offers the strongest secure socket layer (SSL) digital encrypted certificates available to secure your website transactions from interception and to add digital validation to your enterprise communication streams.
Recent news and events that you should be aware of.