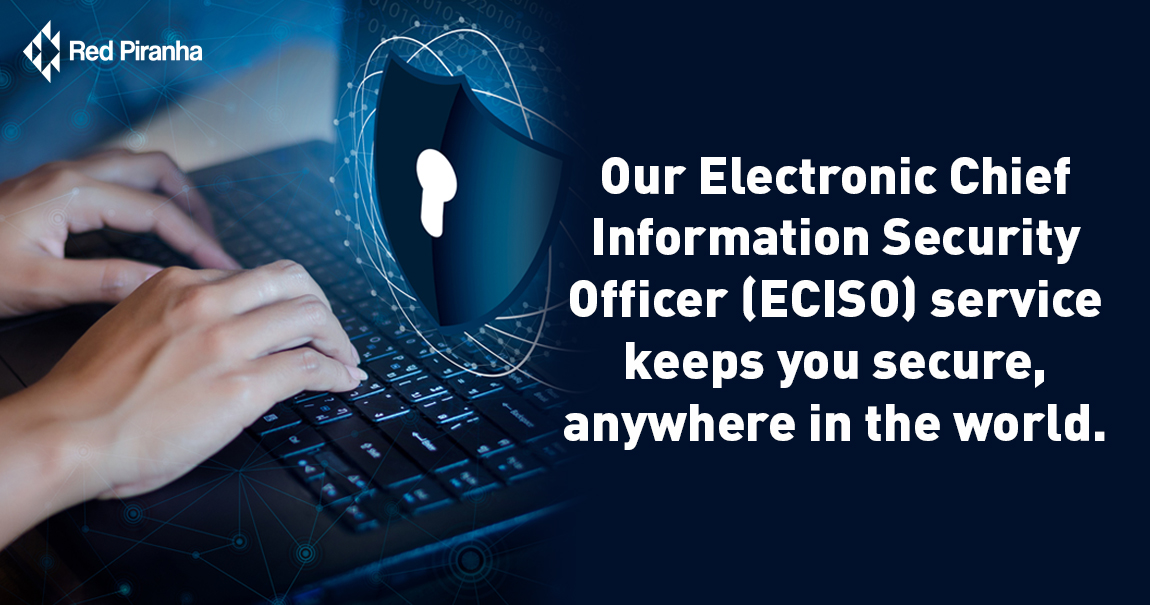 A Cost Effective Option
Red Piranha's Electronic Chief Information Security Officer (ECISO) is part of the Crystal Eye UTM Platform and provides a cost-effective way for small to medium-sized businesses to have access to the means to create security plans, meet compliance, generate reports on security systems and in general provide many of the most critical pieces of information a full-time CISO would provide at a fraction of the cost.
About ECISO
Our Electronic Chief Information Security Officer – ECISO – is an automated service that produces in-depth compliance reports and helps your organization generate your full information security plan.
Cost Effective
Top InfoSec talent demands an extensive amount of salary. Red Piranha's ECISO services can often cost less than 25% of a CISO's salary. Under our solution, you pay only for what you need, whether it's just expert advice to grow the skills of your current staff or an end-to-end managed service.
Benefits of a ECISO
Having a 'virtual' Chief Information Security Officer under contract with Red Piranha 'as-a-service' gives you a point person looking after your organization's security, compliance and continuity interests. Backing up the ECISO is a whole team of experts at Red Piranha acting in alignment with the ECISO to support the needs of your organization
Oversees Reporting
Our ECISO is on hand to answer important information security questions and help with regularly overseeing and reporting on the activities of your enterprise, ECISO offers you the security and assurance of a trained information security officer – at a fraction of the cost.
Better Resource Allocation
A full-time CISO is one individual who must rely on their education, experience, and ability to track threats on a global basis as they evolve and apply that knowledge to your systems. A solution provided by Red Piranha's ECISO gives you a point person and an entire team of experts supporting them. For a fraction of the cost of a full-time CISO you get a team's worth of knowledge, access to our active threat intelligence knowledge and you pay for only what you need, when you need it. A CISO on the payroll is an ongoing expense.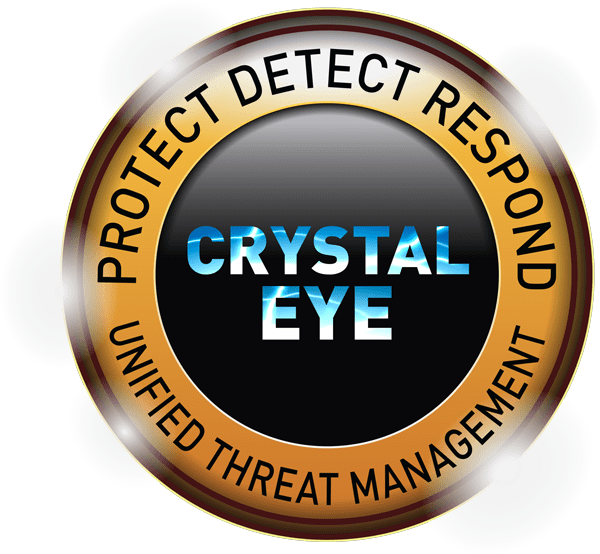 Crystal Eye UTM Platform
We invite you to visit the Crystal Eye UTM Platform page and learn more about this powerful security tool to protect your network and users from cyber-criminals and evolving exploits that put your data at risk.
Do you have an intellectual property attorney on staff?
Probably not as this is a specialized job role. It does not make sense to have one on staff full time - but you would hire their services in protecting your enterprises' intellectual property. Our Electronic Chief Information Security Officer is the same exact concept except instead of protecting your intellectual property against theft and misuse, Red Piranha's ECISO protects your data, ensures you are in compliance and builds continuity planning.


Are you in compliance with all security requirements?
If you are questioning if you are or aren't, you need the services of a ECISO to make sure.
The laws have some very specific requirements that make directors personally liable if their organization is not in compliance. Directors are held liable, under the law, so you need to pay careful attention to this. Being in compliance takes effort, constant updating of your systems and an expert who knows how to build and document the systems that meet the needs mandated by the law. Don't wait until it's too late and an incident has made you liable. Get the protection now that safeguards your data, your business's reputation and the liability of your organization and director.


Do you have an active security plan in place that covers all modern threat contingencies and
has a built-in continuity plan?
If you do not have active security plans that are frequently updated to meet evolving threats, you are at high-risk of an incident. The protections safeguarding your company, the plan for handling incidents, breaches, data loss, and continuance are all vital to your company. Your security planning, technology, and responses to threats must be actively updated as it outlined in Australian compliance requirements.

Contact us at +61 (8) 636 50450 and ask us about our

ECISO

solution.