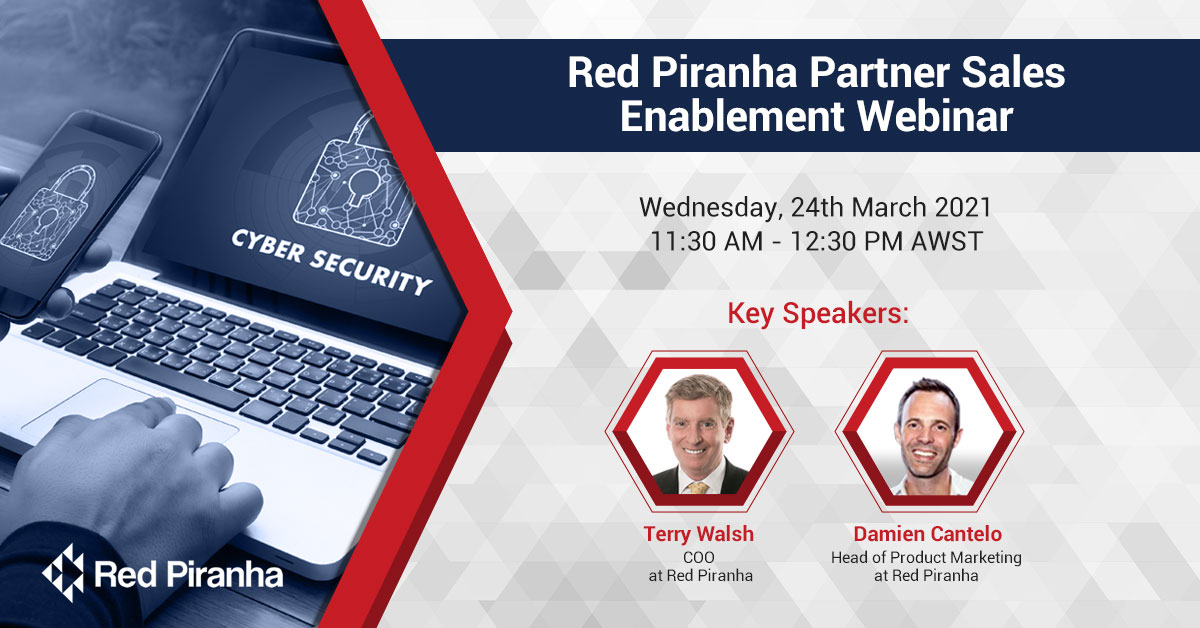 ---
Get ready for our Sales Enablement Webinar!

We are excited to finally present to you our sales enablement program to drive more revenue and success.

Scalable, repeatable, reliable revenue.
The Session will cover:
Red Piranha – Products & Services
Partner Benefits and Value adds
ROI
Competitive comparisons
Case studies
Our new and improved client dashboard that allows you to:
Quickly and easily manage devices
Browse, filter and view clients by various metrics
Track scheduled and completed tasks
Manage critical security and compliance reporting
Monitor devices, license expiry and more!
This session will also give you a chance to get a 'hands-on' introduction to Crystal Eye and the opportunity to interact with our team of in-house experts.
---
Event Details
---
Where: Online
When: Wednesday, 24th March 2021
Time: 11:30 AM - 12:30 PM AWST
2:30 PM - 3:30 PM AEDT
2:00 PM - 3:00 PM ACDT
3:30 AM - 4:30 AM UTC
International Scheduling:
Wednesday, 24th March 2021
Time: 6:00 PM - 7:00 PM AWST
9:00 PM - 10:00 PM AEDT
8:30 PM - 9:30 PM ACDT
10:00 AM - 11:00 AM UTC
Wednesday, 24th March 2021
Time: 9:00 PM - 10:00 PM AWST
12:00 AM - 1:00 AM AEDT Next day
11:30 PM - 12:30 AM ACDT
1:00 PM - 2:00 PM UTC
Limited Seats only, hurry and register now!
---
Key Presenters
---
Terry Walsh - COO at Red Piranha
Damien Cantelo - Head of Product Marketing at Red Piranha