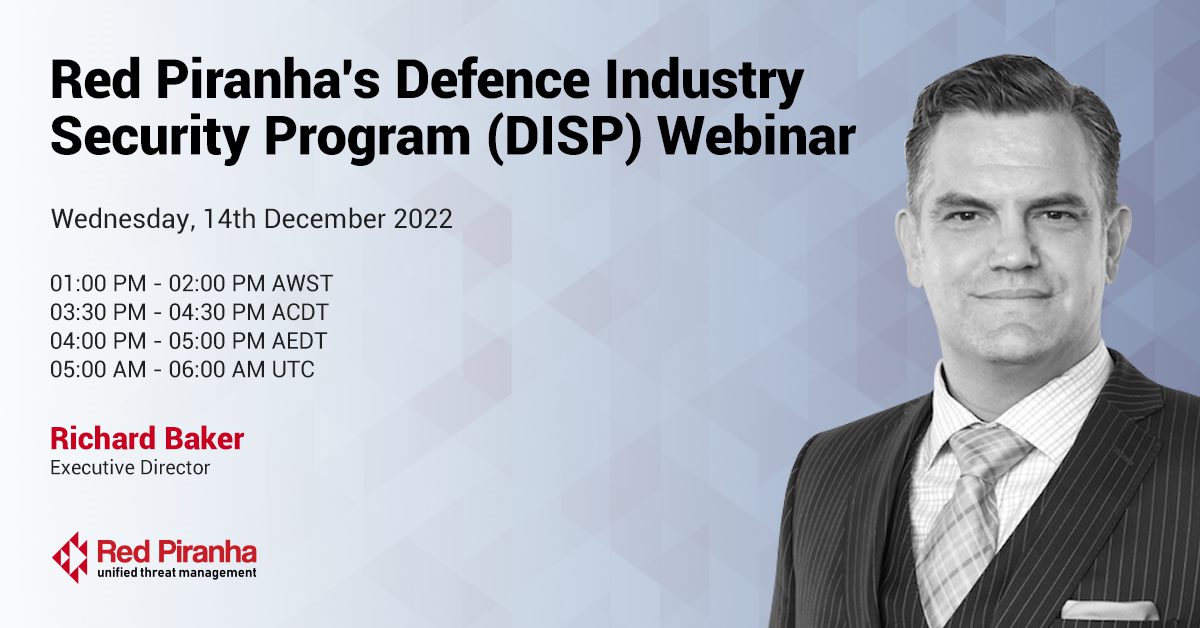 ---
Red Piranha has packaged a specific solution to help Australian defence businesses acquire Defence Industry Security Program DISP membership.
DISP: Defence Industry Security Program
DISP is aiming to enhance the integrity of Australia's Defence supply chain & capability through a risk mitigation and assurance program.
Red Piranha's DISP Solution aims to prepare your business to be DISP ready and enabled. Red Piranha will guide you through the entire process step-by-step.
This webinar is about DISP & Cybersecurity in the Australian Defence Sector, we will cover key subject matters such as:
Macro perspective of the DISP application process.
Explanation of the 4 different categories that will be assessed.
Cybersecurity Threat Landscape.
Overview of the membership application process.
Red Piranha's DISP Solution.
---
Event Details
---
Where: Online
When: Wednesday, 14th December 2022
Time: :01:00 PM - 02:00 PM AWST
03:30 PM - 04:30 PM ACDT
04:00 PM - 05:00 PM AEDT
05:00 AM - 06:00 AM UTC
---
Key Presenter
---
Richard Baker - Executive Director at Red Piranha