The Latest Red Piranha News
Eight years in the making! Our Crystal Eye XDR 4.0 is here!
With great fanfare and festivities, we're proud to announce that the eighth release of our Crystal Eye XDR 4.0 is here! Read on to learn about how the latest release has revolutionised the XDR feature set and will be available to our partners, customers, and the broader market by the end of the month.
Congratulations to James Brine, who was promoted to our SecOPs Manager position. James has been an integral part of the Red Piranha team for over two years. His success is a testament to his tireless hard work, passion for cybersecurity and extensive experience and accomplishments. Congratulations James!
We've had a fantastic month. Read on to learn more.



Crystal Eye XDR 4.0 Launch

We never do anything by halves at Red Piranha, and the launch of our eighth release of Crystal Eye XDR 4.0 was nothing but a booming success!

As the pioneers of XDR technology, we've invested the last eight years in developing a cohesive cybersecurity platform that provides the complete cybersecurity solution for businesses of all sizes.

And these are just the beginning! Please speak to our team today and learn how Crystal Eye XDR 4.0 can secure your organisation from cloud to endpoint today!






Events

We're off and running with our 2021 events calendar filling up fast!

We've successfully launched our eighth edition of Crystal Eye XDR 4.0 globally. Officially launching in Perth on February 26th, followed by Sydney and Melbourne the following week. We had a fantastic turn out with both our Perth & Sydney events wholly booked out. Thank you to everyone who came down and celebrated our successful launch.

Upcoming events:






Threat Intelligence Report

Our weekly Threat Report publishes the latest tracking data gathered from our Security Operations Centre, alongside the campaign information used within those attacks, ensuring you are kept up to date.






Meet our new Work Integrated Learning Students

We're delighted to welcome our newest round of Work Integrated Learning Students, Thandiwe, Sarweswaren and Gurwinder, joining us from Edith Cowan University.

Our Work Integrated Learning program in Partnership with ECU provides university students a chance to get real-world experience, with valuable insight into current threats, emerging technologies, and best-practices of the Cybersecurity industry.

Welcome to the Red Piranha team!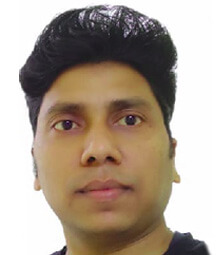 Staff member of the month:
Mohammad Hasib Alam
Mohammad Hasib Alam is a hard-working System Administrator who has been working with Red Piranha's product team testing various upcoming Crystal Eye XDR 4.0 features.
After completing his master's in computer application from Integral University (Lucknow), Mohammad, developed a keen interest in Linux expanding upon his university education with continued self-development. His ability to quickly grasp technical concepts and theories allowed him to contribute to the Crystal Eye Lab testing process vehemently and has played a vital role in the development of the industry leading features that are standard within our latest release.
Mohammad is deeply passionate about computer science and expanding upon his knowledge, when he's not working for Red Piranha, he continues to invest in his hobby of computer tech & design.
Mohammad's 'positive attitude' and can-do attitude is inspiring to the Red Piranha team, his approach to never accepting defeat and actively getting involved with the product testing team to take on an issue is motivating for everyone involved. It's these phenomenal qualities that have made him an integral part of the Red Piranha Development team and the entire company as a whole! Congratulations Mohammad!
Announcements



Join the Red Piranha Team

Do you know any industry leaders who are looking for a new opportunity? Because we are on a mission to hire the best and the brightest to join our rapidly growing team of professionals who are pioneering security solutions to every corner of the globe.