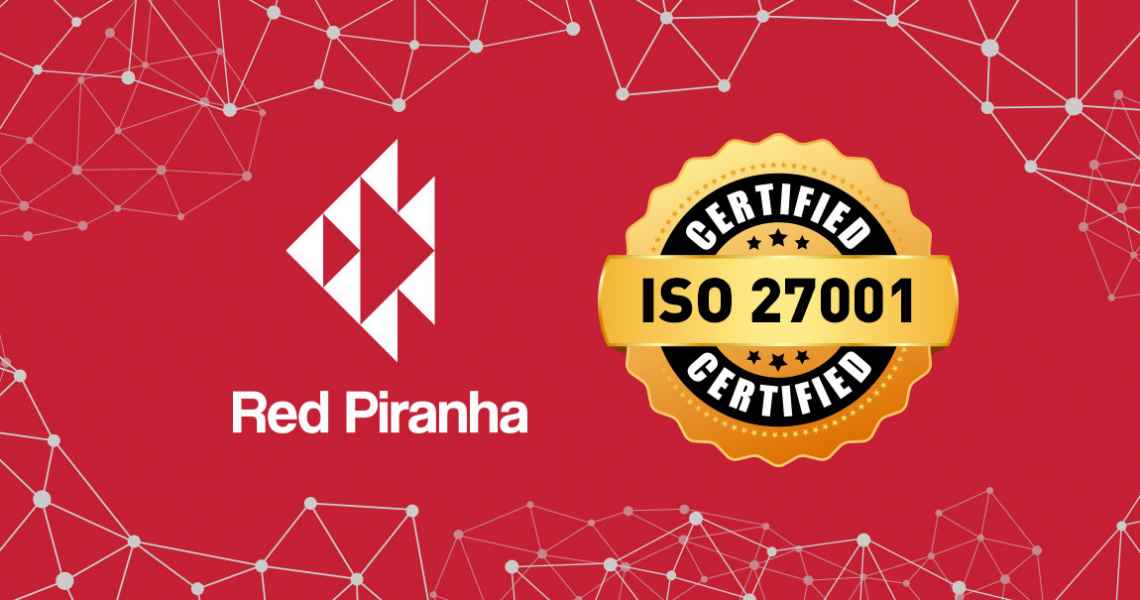 Red Piranha proudly achieves highly regarded ISO 27001 Certification




Australian based Unified Threat Management (UTM) developer and manufacturer, Red Piranha, has achieved the highly regarded International Standards Organisation (ISO) 27001 certification for 'Security Operations (SecOps) of the Crystal Eye (CE) Unified Threat Management Appliance', the achievement sees the company join a small group of Australian companies to be certified.
The certification has been verified by Guardian Independent Certification (GIC), an accredited Conformity Assessment Body (CAB) that assesses and certifies organisations conforming to management systems worldwide.
To achieve this, Red Piranha and its SecOps team were audited and validated by GIC, undergoing rigorous testing and processes to demonstrate it had an effective Information Security Management System (ISMS) implemented within the business.
In addition to their systems, Red Piranha's staff also undertook additional, comprehensive Cybersecurity Awareness Training, implementing significant changes to ensure their compliance requirements were met.
"This was a huge undertaking for our team and a big accomplishment for the company," said Red Piranha CEO, Adam Bennett. "Our approach to security is second to none, evident by being awarded this certification, we practise what we preach. This achievement reiterates our commitment to ensuring the integrity and confidentiality of the information we protect and is just another step in our journey to change the way businesses tackle their cybersecurity and compliance. You can't put a price on data, and our clients know they are in safe hands with us".
What is ISO 27001?
ISO 27001 sets the international benchmark for information security standards, identifying requirements for a complete Information Security Management System (ISMS) and defining how business and organisations should manage and handle information.
The certification means that as an organisation, Red Piranha has:
Examined their own information security risks.

Designed a custom set of security controls to mitigate these risks.

Implemented a management process that reviews these controls regularly

Conducted an internal audit to test for compliance.

Been independently audited by an ISO accredited external provider.
Being certified further adds to Red Piranha's capabilities and offering to clients, now delivering compliant technology, services and security solutions to the highest international standards.

Learn more about Crystal Eye Consolidated Security Platform (CSP) eliminating disparate systems through tightly integrated security mesh architecture. The platform extends advisory and testing services, detect and response solutions, and turnkey cybersecurity capabilities for secure business services.

Date Published
March 24, 2020