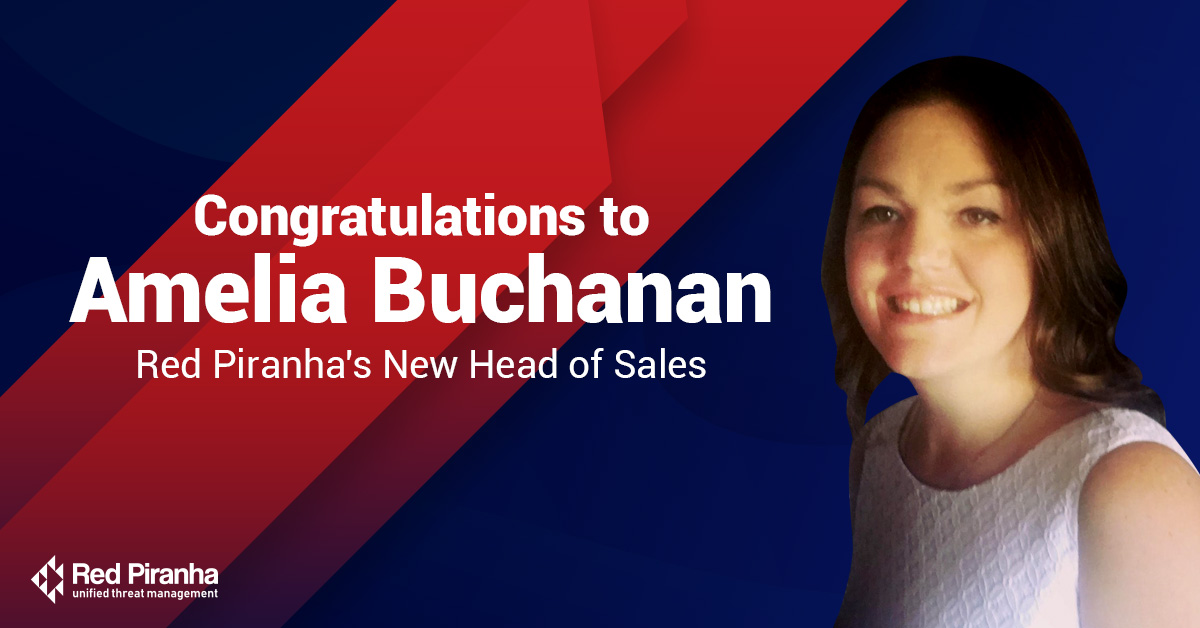 Red Piranha, Australia's leading developer and manufacturer of advanced cybersecurity technology, is delighted to announce the promotion of Amelia Buchanan as our new Head of Sales for our Business Development team.

Amelia has over fifteen years of experience in the IT industry, including building, operating and selling an MSP business to a public company. From there, Amelia went on to lead a national sales team, transforming the company from a fixed wireless provider to a leading provider of ICT solutions. Amelia holds numerous industry certifications and is the Director and Vice-Chair of Crest Education in Victoria, Australia.

Amelia joined our Business Development team in September last year, demonstrating leadership, dedication and market leading experience that established this promotion to Head of Sales as a matter of course for a career professional we are proud to call our own.

"We are incredibly lucky to have Amelia heading up our Business Development team. It is exciting to see someone from our internal team rise to the occasion and lead the way. The wealth of experience and knowledge she brings is a great asset to Red Piranha and perfectly aligns with our growth plans."




Adam Bennett, Red Piranha CEO
To learn more about Red Piranha's Crystal Eye XDR and their extensive range of cybersecurity solutions, please visit redpiranha.net
Date Published
February 24, 2022