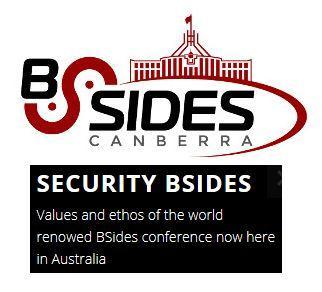 BSides Conference Canberra 2017 is an information security event that would be held in the Australian capital city on March 17 and March 18 at the Canberra Rex Hotel. The event will feature speakers hailing from the Australian information security domain. The most important aspect of this event is the wide array of information security related subjects and topics that would be discussed by speakers belonging to various sub-domains of information security.
The two day event will feature an array of topics that would be discussed and spoken upon. Apart from this it would also give its participants the opportunity to attend workshops to further enhance their professional skills set.
Being a 2 day knowledge-centric event the BSides Canberra 2017 is said to accommodate a round figure of about 700 delegates.
Event Schedule: http://www.bsidesau.com.au/schedule.html
Speakers and Workshops: http://www.bsidesau.com.au/speakers.html
Date Published
March 01, 2017