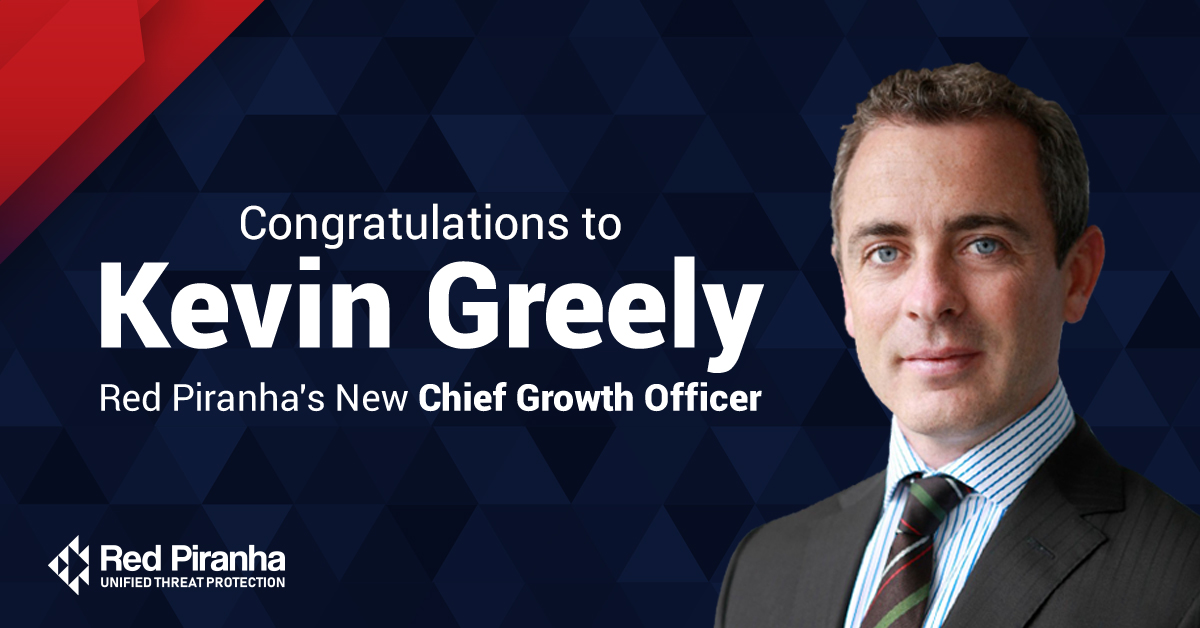 ​​​​​​​Red Piranha, Australian's leading developer and manufacturer of advanced cybersecurity technology, is excited to announce the promotion of Kevin Greely who will become our Chief Growth Officer and lead our Business Development team.
Kevin is replacing Amelia Buchanan former Head of Sales.
In his new role, Kevin will be responsible for driving the strategic direction of the business development and growing our client and partner engagement globally.
Kevin's previous role at Red Piranha and wealth of IT experience and knowledge, he is committed and driven to ensure that all businesses have end to end cybersecurity protection they need and relevant to their business structure.
Seeing the potential of Adam's and Red Piranha's vision for what's missing in the cybersecurity market, and what was being built - one holistic solution that covers all cyber risk - was why I joined Red Piranha in the first place. With the maturity we've reached, we can now expand on this with deeper partnerships in the channel and clear product and service alignment. Immediate focus will be ANZ and SEA markets with EMEA and US to follow. There's a lot of upside here.


- Kevin Greely
I'd like to congratulate Kevin Greely on a well-deserved promotion! It's terrific to see what you have achieved through your hard work. I'm looking forward to working closely with you in your new role of Chief Growth Officer as we strive towards global reach.


- Adam Bennett
Date Published
October 27, 2022