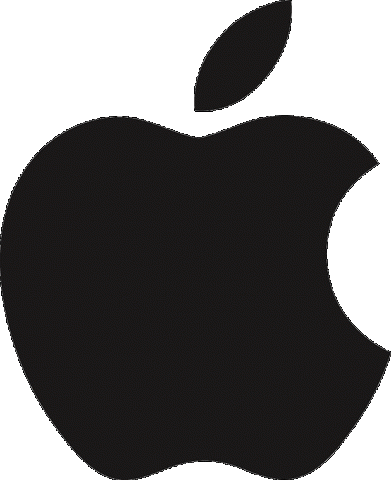 According to a latest update issued by Apple multiple security vulnerabilities have been detected in Apple iOS, tvOS and watchOS. The vulnerabilities can be exploited by attackers to gain system privileges, cause denial-of-service condition, and perform unauthorized actions. Once the security is bypassed, sensitive information can be obtained from the system by executing arbitrary code. The unauthorized actions performed to gain system access can further aid in performing and executing further attacks.
It has now been determined that all versions prior to iOS 10, WatchOS 3, MacOS 10.12 and tvOS 10 are vulnerable to the above mentioned multiple security vulnerabilities. Apple has released a security updates document that specifies the latest updates available so far. However, you would be on the safer side if you have watchOS 3.0, Apple tvOS 10, Apple macOS 10.12, Apple iOS 10 installed in the apple product you own since they are not vulnerable to the any of the known exploits.
The researchers who were involved in exposing the vulnerabilities are YoungJin Yoon, MinSik Shin, HoJae Han, Sunghyun Park.
The following are the latest versions of Apple iOS, tvOS and watchOS released by Apple.
Operating SystemLatest Version Available
Apple iOS10.2.1
macOS10.12.3
tvOS10.1.1
watchOS3.1.3
Here are lists of Apple operating system versions that are vulnerable to multiple security vulnerabilities:
Apple watchOS 2.2.2
Apple watchOS 2.2.1
Apple watchOS 2.0.1
Apple watchOS 1.0.1
Apple watchOS 2.2
Apple watchOS 2.1
Apple watchOS 2.0
Apple watchOS 1.0
Apple tvOS 9.2.2
Apple tvOS 9.2.1
Apple tvOS 9.1.1
Apple tvOS 9.2
Apple tvOS 9.1
Apple tvOS 9.0
Apple Mac Os X 10.11.6
Apple iOS 5 0
Apple iOS 4 0
Apple iOS 3 0
Apple iOS 9.3.4
Apple iOS 9.3.3
Apple iOS 9.3.2
Apple iOS 9.3.1
Apple iOS 9.2.1
Apple iOS 9.0.2
Apple iOS 9.0.1
Apple iOS 8.4.1
Apple iOS 7.2
Apple iOS 7.0.6
Apple iOS 7.0.5
Apple iOS 7.0.3
Apple iOS 7.0.2
Apple iOS 7.0.1
Apple iOS 6.3.1
Apple iOS 6.1.6
Apple iOS 6.1.4
Apple iOS 6.1.3
Apple iOS 4.2.1
Apple iOS 4.0.2
Apple iOS 4.0.1
Apple iOS 3.2.2
Apple iOS 3.2.1
Apple iOS 9.3.5
Apple iOS 9.3
Apple iOS 9.2
Apple iOS 9.1
Apple iOS 9
Apple iOS 8.4
Apple iOS 8.3
Apple iOS 8.2
Apple iOS 8.1.3
Apple iOS 8.1.2
Apple iOS 8.1.1
Apple iOS 8.1
Apple iOS 8
Apple iOS 7.1.2
Apple iOS 7.1.1
Apple iOS 7.1
Apple iOS 7.0.4
Apple iOS 7
Apple iOS 6.1
Apple iOS 6.0.2
Apple iOS 6.0.1
Apple iOS 6
Apple iOS 5.1.1
Apple iOS 5.1
Apple iOS 5.0.1
Apple iOS 5
Apple iOS 4.3.5
Apple iOS 4.3.4
Apple iOS 4.3.3
Apple iOS 4.3.2
Apple iOS 4.3.1
Apple iOS 4.3
Apple iOS 4.2.9
Apple iOS 4.2.8
Apple iOS 4.2.7
Apple iOS 4.2.6
Apple iOS 4.2.5
Apple iOS 4.2.10
Apple iOS 4.2
Apple iOS 4.1
Apple iOS 4
Apple iOS 3.2
Apple iOS 3.1
Apple iOS 3.0
Apple iOS 2.1
Apple iOS 2.0