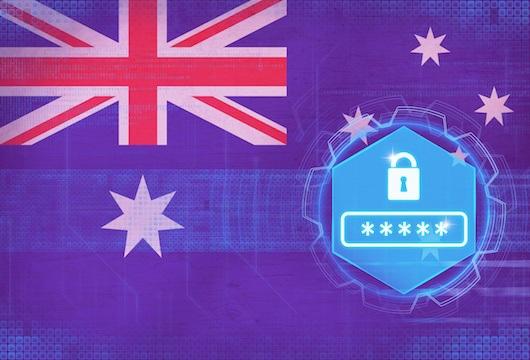 A shift towards a new cyber doctrine could be seen when Australia's Minister for Cyber Security and Law Enforcement Angus Taylor expressed his strong views on greater levels of collaboration between public and private sector. The minister was the keynote speaker at the technology in government conference where he discussed the Overview of the government projects that focus on threats beyond our geographic, legal, and digital borders.
The minister stressed on sharing of threat intelligence highlighting the fact that both the private sector and government exactly know the origins of the threats. This information must be used to block malicious domains, said the minister.

Reshaping Australia's Cyber Security Doctrine

The need of the hour is knowing whom to label as a threat actor and to use the existing technological and human resources to counter it. It's extremely important to clearly define a threat map and understand the threat vectors that could possibly compromise the existing infrastructures in Australia. Collaborative efforts must be stepped up to ensure that the customers spread across both public and private sector are recipient of a safer cyber domain.
Minister Taylor also stressed upon the fact that Australia will work towards having an interventionist approach towards national cyber security rather than having an isolationist approach.
Some of the other points discussed by the minister at the conference:
Threat blocking and targeting – both major and criminal

A framework for strong attribution and response to cyber attacks

Increased data sharing on threats
An insurance market that recognises investment in security, and the data
necessary to support this

Effective awareness campaigns, and

A government that is able to lead by example.

In-dept Strategy to Counter Threats Originating from Foreign Threat Actors
Growing competition in the Asia pacific region both on the economic and defense domains has raised a rather unique threat of foreign actors challenging the existing cyber security systems placed in various installations. These breaches could be done to find out the military capabilities and ongoing defense projects dealt by both public and private sector. At a speech given at a defense industry conference, Defense Department Secretary Greg Moriarty also warned that the country must set its priorities to safeguard intellectual property and top-secret information.

The Data is Available Out there to Create a Robust Defense
The good news is that there is plenty of data available in the public and the private sector that can be judiciously used to disrupt well-coordinated cyber attacks. However, the challenge lies in how fast the data is being shared between the government and private sectors to neutralize the threat. What needs to be given importance is that the dot needs to be connected and this process must be expedited to the highest level. There is no doubt that cyber criminals are getting savvier and are getting stealthier day by day. However, like Minister Taylor rightly said, a clear threat map can be created by increasing the data sharing capabilities between the public and private sector.
Date Published
August 07, 2018