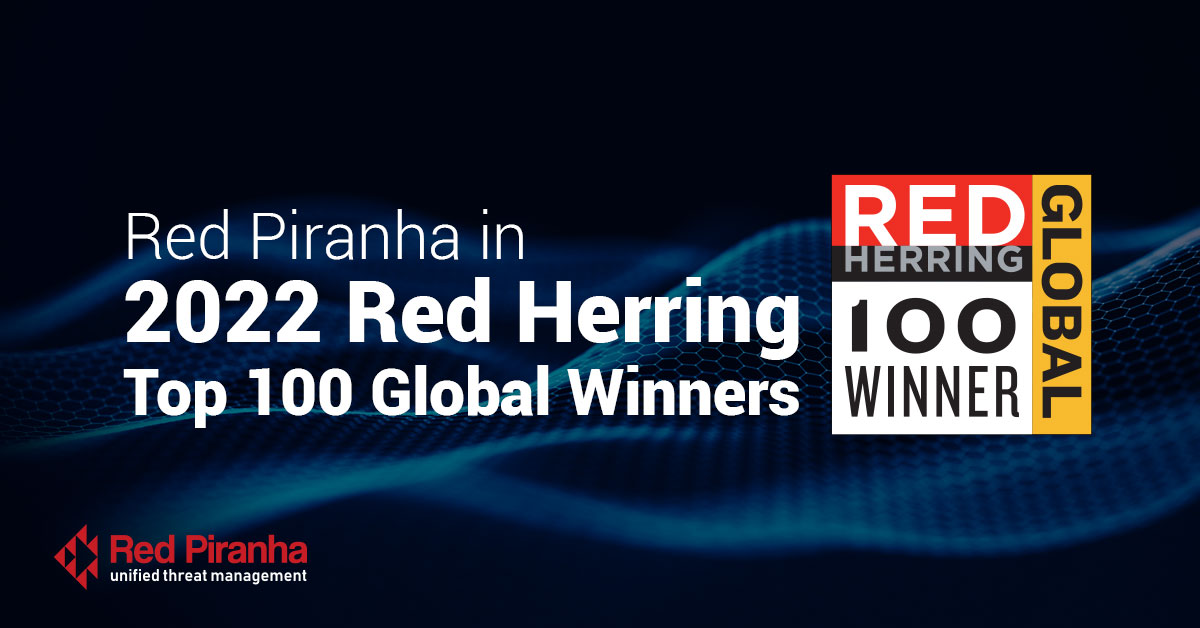 Red Piranha, Australia's leading developer and manufacturer of advanced cybersecurity technology, is honoured to announce that we have been recognised in Red Herring's Top 100 Global Winners in the security sector among the leading private companies from North America, Europe, and Asia, celebrating innovations and technologies across industries.
Red Piranha's Crystal Eye XDR is a comprehensive Extended Detection & Response platform that reduces the risk of a security incident, reduces the time to detect & respond to a breach and reduces the cost of securing your business. Unlike most security products which are often siloed and require manual intervention without providing end-to-end protection, Crystal Eye is a Consolidated Security Platform (CSP) that converges multiple security functions and integrated services into one unified platform to protect your organisation from the cloud to the endpoint with tangible ROI.
Red Herring is a global media company that unites the world's best high technology innovators, venture investors and business decision makers in variety of forums. Red Herring's Top 100 Global list has become a mark of distinction for identifying promising companies and outstanding entrepreneurs. Over the years, thousands of innovative companies have graced the Top 100 list.
"Choosing the companies with the strongest potential was by no means a small feat this year" said Alex Vieux, publisher and CEO of Red Herring.
"After rigorous contemplation and discussion, we narrowed our list down from hundreds of candidates across the globe to the Top 100 Winners. We believe Red Piranha embodies the vision, drive and innovation that define a successful entrepreneurial venture. Red Piranha should be proud of its accomplishment as the competition was very strong."
All participant companies were evaluated on quantitative and qualitative criteria, such as financial performance, technology innovation, management quality, strategy, and market penetration. This assessment of potential is complemented by a review of the track records and standing of startups relative to their peers, allowing Red Herring to see past the "hype" and make the list a valuable instrument of discovery and advocacy for the most promising new business models from around the world.
We are humbled to be a winner in 2022 Red Herring 100 Top Global Winners. Red Piranha's recognition for our excellent contribution to the information security industry reinforces the strength of our service and dedication to connecting with the community and engaging with clients.

Adam Bennett, CEO at Red Piranha
Date Published
November 02, 2022