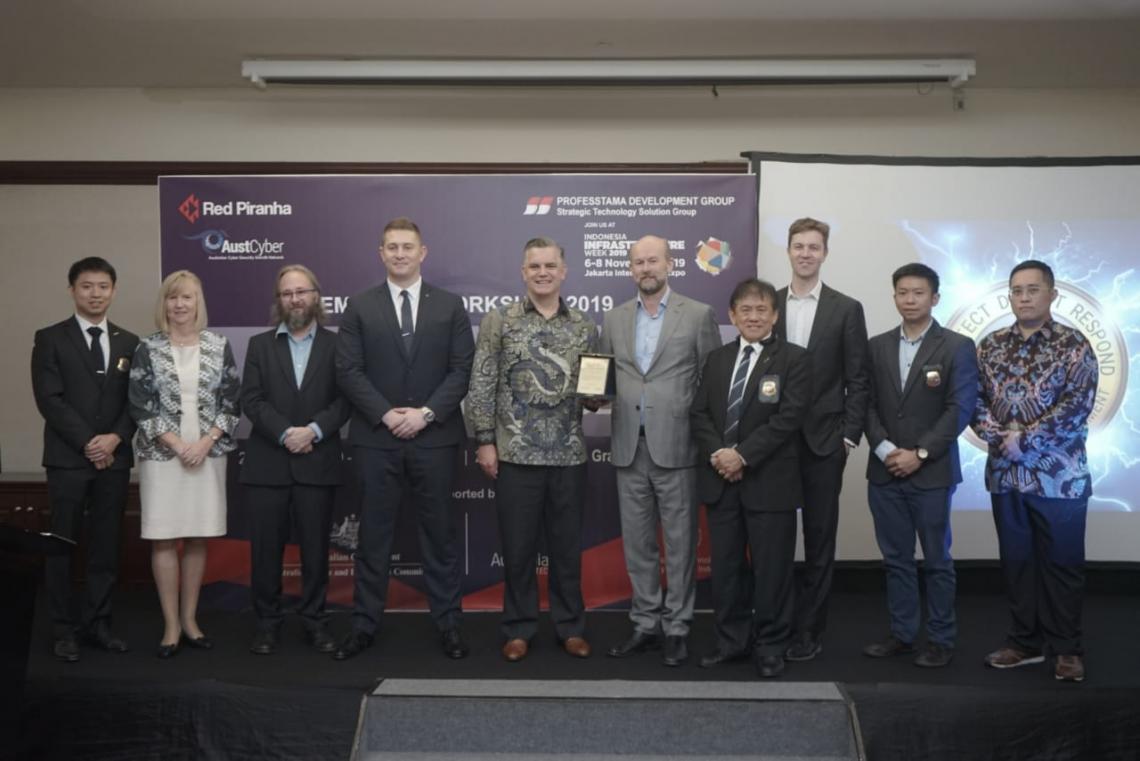 Today, the Deputy Head of Mission to Indonesia, Mr Allaster Cox, formally announced Red Piranha's partnership with Professtama in Jakarta, Indonesia.
This partnership marks a significant milestone in cybersecurity relations between Indonesia and Australia. Red Piranha and Indonesia's largest security company, Professtama, will work together to secure Indonesia from the ever-increasing threat of cyber-attacks.
Indonesia is the largest country in the ASEAN region and has one of its fastest-growing economies in the world. With presence in Jakarta, Semarang, Surabaya, and Bali, Professtama provides safety and security products, design consultation and system installation to end users. Their integrated solutions range from Video Management, Physical Security Information Management, Face and Palm Vein Biometrics, Industrial Monitoring, with Human and Asset Tracking Services.
Red Piranha is the first and only Australian developer of next generation firewalls. The Crystal Eye Unified Threat Management Platform is a multi-layered security next-generation firewall that aims to increase security awareness and reduce risk exposure from cybercrime, malicious software and insider threats. Crystal Eye has been designed to provide extreme security to Managed Service Providers (MSP's) and their clients by offering a superior security solution that is both easy to use and affordable so that even small to medium businesses can enjoy the benefit of ironclad information protection.
The world's most powerful Unified Threat Management Platform, Crystal Eye, will be rolled out across Indonesia in a joint effort to secure the countries assets from risks posed by Cyber threats. As the small and medium enterprise struggles to cope with the ever-changing cyber-threats, this partnership between Red Piranha and Professtama is dedicated to help provide a true defence in depth information security solution for this ever-growing problem in the Republic of Indonesia.