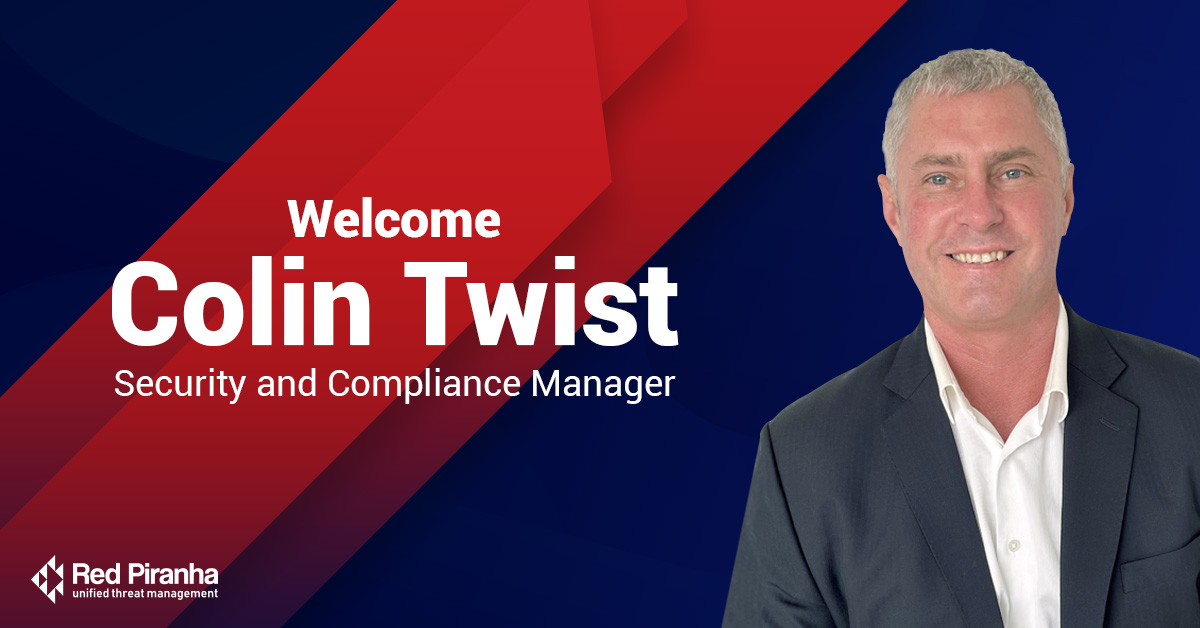 Red Piranha, Australia's leading developer and manufacturer of advanced cybersecurity technology, is delighted to announce the appointment of Colin Twist as our Security and Compliance Manager.
Colin Twist is a recognised industry authority within the Australian Government Information Security Manual (ISM), Protective Security Policy Framework (PSPF) and ISO space. With a comprehensive thirty-year track record of experience across government, defence, aviation, and logistics Colin invokes a passion for securely optimising all aspects of organisational production and security whilst maintaining a keen focus on client engagement and customer service. Colin has also enjoyed a successful Military career as a part of the 1st Commando Regiment, in the Australian Army and continues to play an active role within the Australian Commando Association of Western Australia.
Colin joined Red Piranha after a successful fifteen-year career with the Australian Federal Police force as their leading Cybersecurity Analyst. He was responsible for researching global security vulnerabilities, attack vectors and threat actors and implement incident response investigations at a global scale.
As the company focuses on expanding its customer and partner relationships globally, Colin brings a unique mixture of industry knowledge, passion, and compliance capabilities to accelerate global growth.
"I have now taken the next, giant step in my Cybersecurity career. I am very grateful to have been afforded this outstanding opportunity to represent Red Piranha as their Security and Compliance Manager. I am joining the team at a time of unprecedented growth and change. This is an exciting time, and I am looking forward to making a significant contribution to the business." commented Colin.
"We're incredibly fortunate to have someone of Colin calibre and experience join our team as our new Compliance Manager. The wealth of knowledge and experience he brings will be of great value to our Compliance team and our business as a whole as we continue with the next phase of our growth plans."

Adam Bennett, Red Piranha CEO
Colin's passionate belief in developing sovereign cybersecurity capability is realised through his engagement across a broad spectrum of government, commercial and education networks to promote, mentor and inspire others to invest their careers in the Australian cybersecurity industry.
To learn more about Red Piranha's Crystal Eye XDR and their extensive range of cybersecurity solutions, please visit redpiranha.net
Talk to our experts for your compliance needs.
Date Published
August 13, 2021