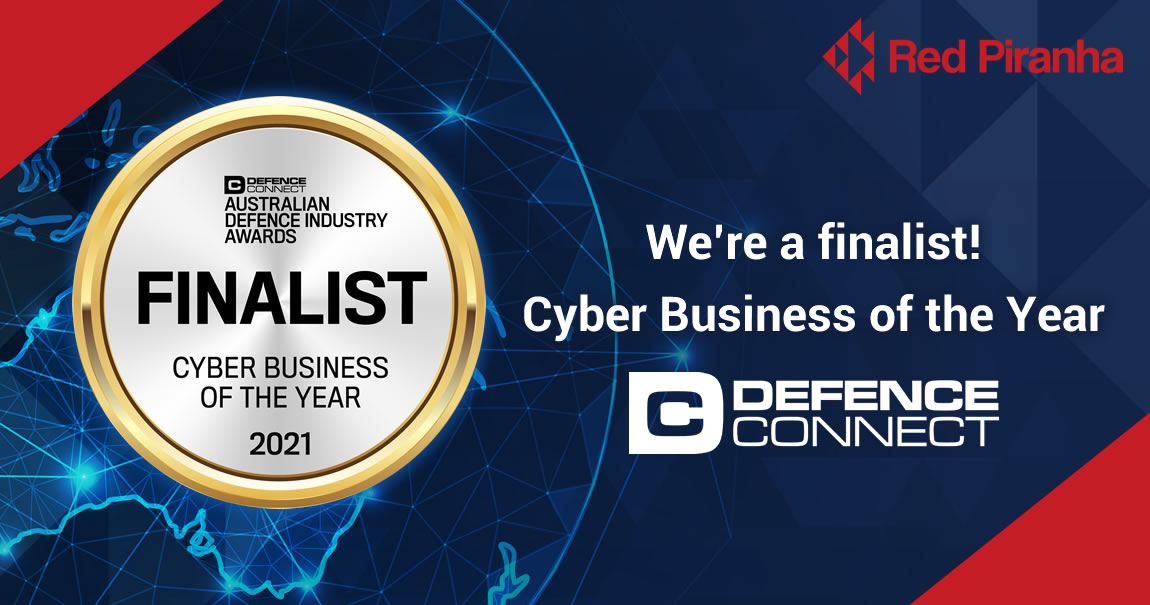 Red Piranha, Australia's leading developer and manufacturer of advanced cybersecurity technology, is delighted to announce that the business has been selected as finalists within the Australian Defence Industry Awards for Cyber Business of the Year. This will be Red Piranha's second year being recognised as a cybersecurity leader within the Australian Defence Industry Awards.
This award category recognises Australian cyber organisations that have effectively capitalised on the market opportunities and driven demonstrable business growth whilst strengthening Australia's defence and national security capabilities. The Defence Connect Australian Defence Industry Awards recognise the professionals and businesses driving innovation, change and the development of Australia's defence sector.
"After what feels like a big 2020, and now 2021 for Red Piranha. It is such a privilege to be nominated as a finalist within these prestigious awards for the Australian Defence Industry. This is recognition of the continued dedication and commitment of the entire Red Piranha team to providing holistic security solutions to the Australian Defence industry".

Adam Bennett, CEO of Red Piranha.
Red Piranha is dedicated to securing and safeguarding Australia's national defence interests.
In a congratulatory note, Defence Connect Director William Magee shared that "The sheer number of submissions, plus the ongoing and continued support of our of partners and judges, provides a great level of confidence for Australia's defence industry and is representative of the depth of talent we have in our sector – I would like to thank all of those who nominated and each entrant for their submissions, and I wish everyone the best of luck on the night."
The winners will be announced at a black-tie gala hosted in Canberra on Tuesday, 7 December 2021.
To learn more about Red Piranha's Crystal Eye XDR and their extensive range of cybersecurity solutions, please visit redpiranha.net
Date Published
September 06, 2021