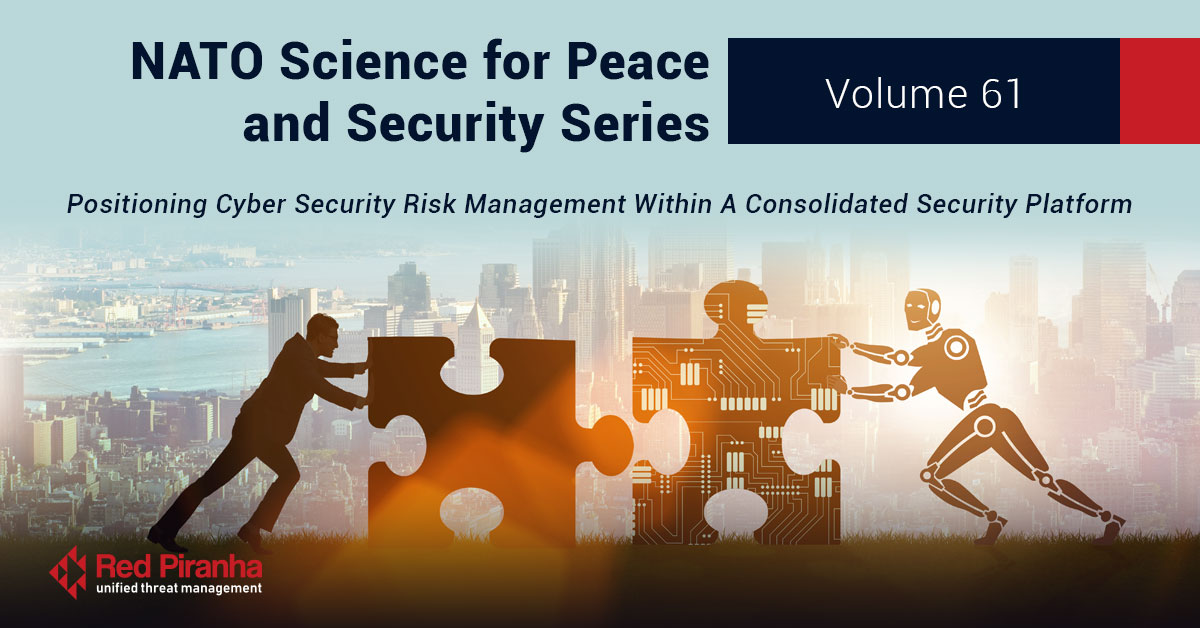 Red Piranha, Australia's leading developer and manufacturer of advanced cybersecurity technology, joins forces with NATO to publish a research paper in NATO's IOS Press that outlines the adoption of Cyber Security Risk Management (CSRM) within a Consolidated Security Platform.
This research paper is a part of the NATO Science for Peace and Security Series, published in the eBook, Volume 61: Building Cyber Resilience against Hybrid Threats. In "Positioning Cyber Security Risk Management Within a Consolidated Security Platform", our researchers talk about the human-machine teaming paradigm through the lens of risk management and the technologies required for its automation.
The paper provides an overview of how automation and integration use and rely on structured languages to unify security source data to achieve the security outcomes that only a consolidated platform can provide.
The paper presents the idea of treating workflow as another data plane. This way, when controlling the data plane, as with a firewall or switch, the workflow can be seamlessly managed by global governance to produce both immediate local action as well as feedback loops that inform governing mechanisms. This also means that real-time detection and protection become risk-aware and near real-time response enables rapid reassessment and automated decision-support for posture management. Furthermore, human governance is brought into the loop and is integrated with the delivery of security operations to mature system dynamics through live-environment modelling.
Further advances such as these will continue to occur through understanding how human motivations like risk can be embedded in systems to accomplish their goals.
You can read this research paper here: Positioning Cyber Security Risk Management Within a Consolidated Security Platform
To learn more about Crystal Eye XDR and our extensive range of cybersecurity solutions, please visit redpiranha.net

​​​​​​​Learn more about Red Piranha's Integrated Risk Management Solutions.

Date Published
September 07, 2022