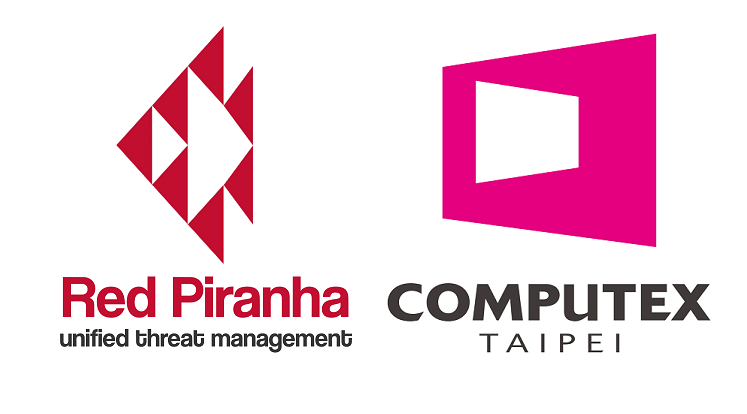 Red Piranha is excited to announce the official launch of our crown jewel, Crystal Eye, at Taiwan's COMPUTEX 2018 today.
Everyone, even small businesses, should be protected from Cyber threats. Unfortunately, high-end security products can cost hundreds of thousands of dollars and take a small team of expensive security experts to maintain such products. Why?
The answer bothered us and we saw an opportunity to create a business filling the void. Our vision is to create an easy to maintain, a full-featured security solution that is affordable to the small and medium-sized businesses. We began our mission in 2015 and are now bringing to the market what we set out to build: Crystal Eye.
The Crystal Eye Unified Threat Management (UTM) Platform is designed for Managed Service Providers (MSP's) and their clients that need extreme security. This is a platform that is both easy to use and affordable. It features proven security techniques with layers of protection to keep data safe. Crystal Eye is a multi-layered security next-generation firewall that increases security awareness, reducing risk exposure from advanced cybercrime, malicious software and insider threats.
By adopting Crystal Eye as your security solution you are only required to have a single vendor and single product platform to achieve a complete defence-in-depth security strategy. This creates a seamless security surface and leaves no gaps as you find with a multi-device/multi-vendor approach.
"It is Australia's first full Unified Threat Management Product (UTM) designed for Australian MSP's and their clients", Adam Bennett (CEO, Red Piranha).
"We are not trying to just sell a product; instead by partnering with major MSPs, we are offering a platform that can increase their service offerings to their clients"
"Our ultimate aim is to design and deliver a holistic threat protection solution that meets the ever-changing compliance requirements at an affordable cost to businesses of all sizes."
As the small and medium enterprise struggles to cope with the ever-changing cyber-threats, Red Piranha is dedicated to helping provide a cost-efficient solution for this ever-growing problem. Our philosophy is simple: creating end-to-end protection for enterprises that meet the ever-changing compliance regulations.
As companies' compliance requirements increase with the reach of GDPR and other mandatory breach laws, Crystal Eye will help MSP's and their clients meet compliance requirements in a secure and cost-effective way.
Red Piranha's Crystal Eye is backed with Real-time Threat Intelligence and Multi-Layered Security Solutions that helps build a streamline End-to-End Security Intelligence platform to PROTECT, DETECT and RESPOND to advanced cybercrime, malicious software and insider threats.
Computex 2018 is among the largest computer and technology trade shows in the world. This is an annual event where the world leading Information Computer Technology companies to introduce new technology and the most awaited products in Information Technology.
Join us as we introduce CRYSTAL EYE in this ever-evolving global information security ecosystem.
Date Published
June 07, 2018