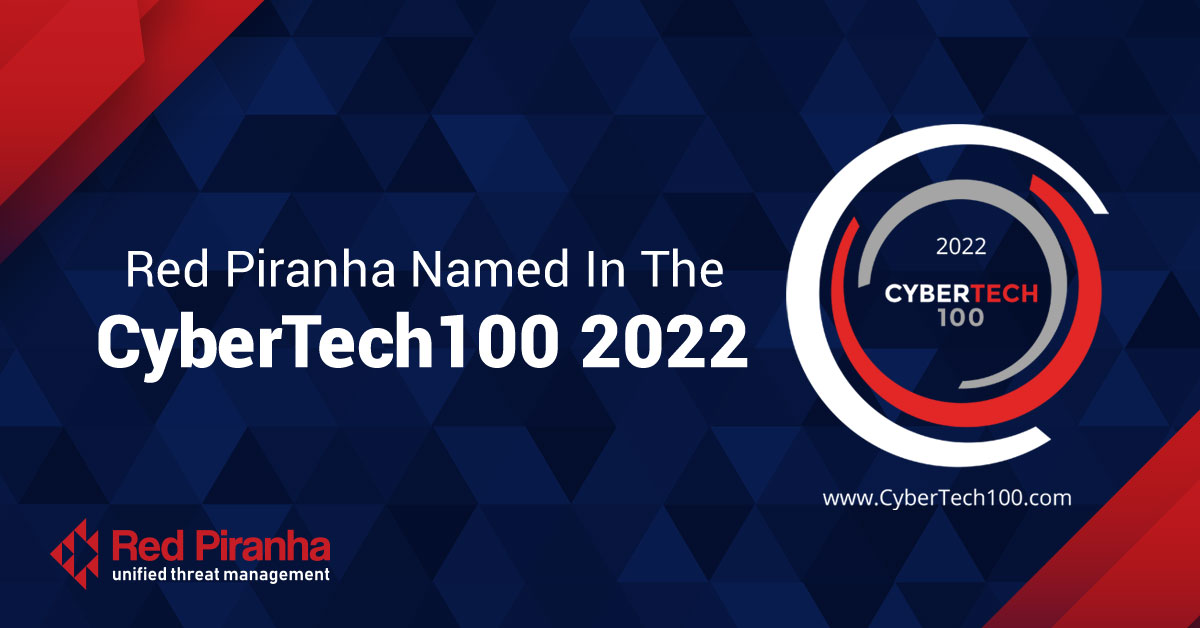 Red Piranha, Australia's leading developer and manufacturer of advanced cybersecurity technology, is proud to announce that they have been selected as one of the world's most innovative CyberTech companies that every financial institution needs to know about in 2022.
The CyberTech100 2022 was launched earlier this week by specialist research firm FinTech Global. This list recognises the most innovative solution providers helping financial services firms combat cyberattacks, protect their customers and mitigate digital risks.
This year's process to identify the leading 100 companies in the CyberTech space was more competitive than ever. Red Piranha competed against a list of over 1,000 businesses to make it onto this list. The final selection was based on factors such as innovative use of technology to solve a significant industry problem, growth (in terms of capital raised, revenue and/or customer traction), efficiency improvement, impact on the value chain and/or revenue enhancements generated for clients and more.
Red Piranha's success is due in no small part to its holistic approach to security. This is reflected in what is now being referred to in the industry as a Consolidated Security Platform, which consolidates an array of technologies required to deliver detection and response capabilities. But in addition to being incident ready, the efficiency improvements that the consolidation offers is the opportunity to be both incident and audit-ready through a platform that delivers real-time protection and risk assessment. While termed an innovation, broader industry options are yet to evolve to where consolidation is more than a technology platform. With the Crystal Eye platform, governance initiatives can be immediately reflected in policy enforcement at the data level. Return on investment is seen sooner through the rapid delivery of automated workflow that integrates security capability with other enterprise architecture. What is offered is a supporting business function that unifies security capability to deliver secure business services.
"Financial institutions are 300 times more likely to be the target of a cyberattack compared to other companies. As such security executives in financial services must stay on top of the latest innovation and threats in the market to proactively prevent data breaches and avoid reputational damage. The CyberTech100 list helps them do just that by identifying the top new technologies which can be part of an integrated cybersecurity risk management strategy."

Richard Sachar, Director, FinTech Global
To learn more about Red Piranha's Crystal Eye XDR and our extensive range of cybersecurity solutions, please visit redpiranha.net
Date Published
June 02, 2022