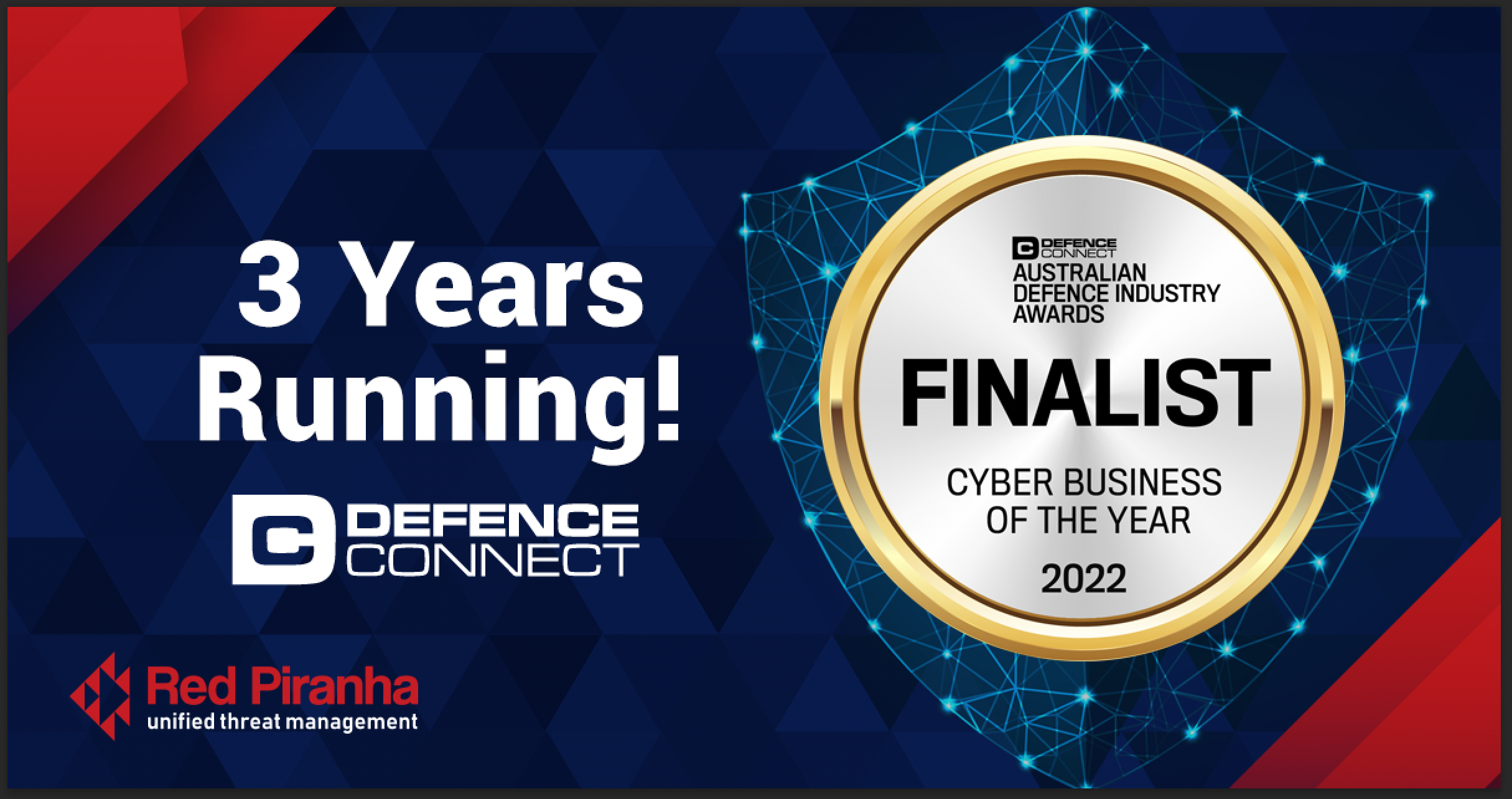 Red Piranha, Australia's leading developer and manufacturer of advanced cybersecurity technology, is delighted to be selected as a finalist in the Australian Defence Industry Awards 2022, Cyber Business of the Year category. It is the third time Red Piranha has been recognised amongst the top defence industry professionals and businesses around Australia.
The Defence Connect Australian Defence Industry Awards are regarded as one of the defence industry's most prestigious accolades. The awards category recognises the Australian organisations in the information security sector supporting the defence supply chain, strengthening Australia's defence and national security capabilities.
"We are humbled to be recognised and proud to be named as a finalist in the Australian Defence Industry Awards 2022. Red Piranha's recognition for our excellent contribution to the defence industry reinforces the strength of our service and dedication to connecting with the community and engaging with clients."

Adam Bennett, CEO at Red Piranha
"Defence Connect first hosted the Australian Defence Industry Awards to recognise the tireless efforts of defence business professionals, acknowledging the industry's best and brightest — from technicians to small businesses through to the primes. The awards are the industry's night of nights, applauding those who make defence one of Australia's most innovative and cut-through industries."

Liam Garman, Editor - Defence and Security at Momentum Media
The winners will be announced at a black-tie gala dinner at the National Convention Centre in Canberra on Thursday, 15 September 2022.
To learn more about Crystal Eye XDR and our extensive range of cybersecurity solutions, please visit redpiranha.net
Date Published
August 16, 2022