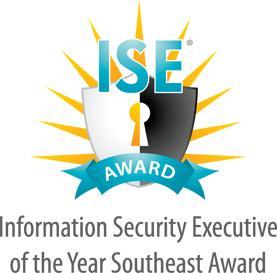 The Southeast Executive Forum and Awards 2017 is one of the most anticipated events that aims at recognizing information security executives and their teams for their outstanding performance in the field of information security. The platform has been created to not just recognize the contributions of professionals working in the field of Cyber Security but also initiate a debate on trending topics relating to various domains of cyber security through peer-to-peer-interactions.
The one day program that is scheduled to take place at Westin Peachtree Plaza Downtown in Atlanta, GA on March 14, 2017 will aim at identifying and rewarding information security professionals and teams hailing from Alabama, Florida, Georgia, Kentucky, Maryland, Mississippi, North Carolina, South Carolina, Tennessee, Virginia and West Virginia.
The Southeast Executive Awards ceremony 2017, Atlanta, GA would be followed by a one day Executive Forum featuring Vice Presidents of participating companies and keynote speakers. The peer-to-peer interaction between the participants would further be intensified through interactive round tables moderated by the CISOs.
All in all this one day program is a great platform for information security professionals to increase their knowledge base regarding various aspects related to cyber security on a global scale. It would also allow its participants to meet leading IT executives belonging to their region and elsewhere.
Event Details: http://ten-inc.com/ise/southeast/default.asp
Date Published
March 01, 2017