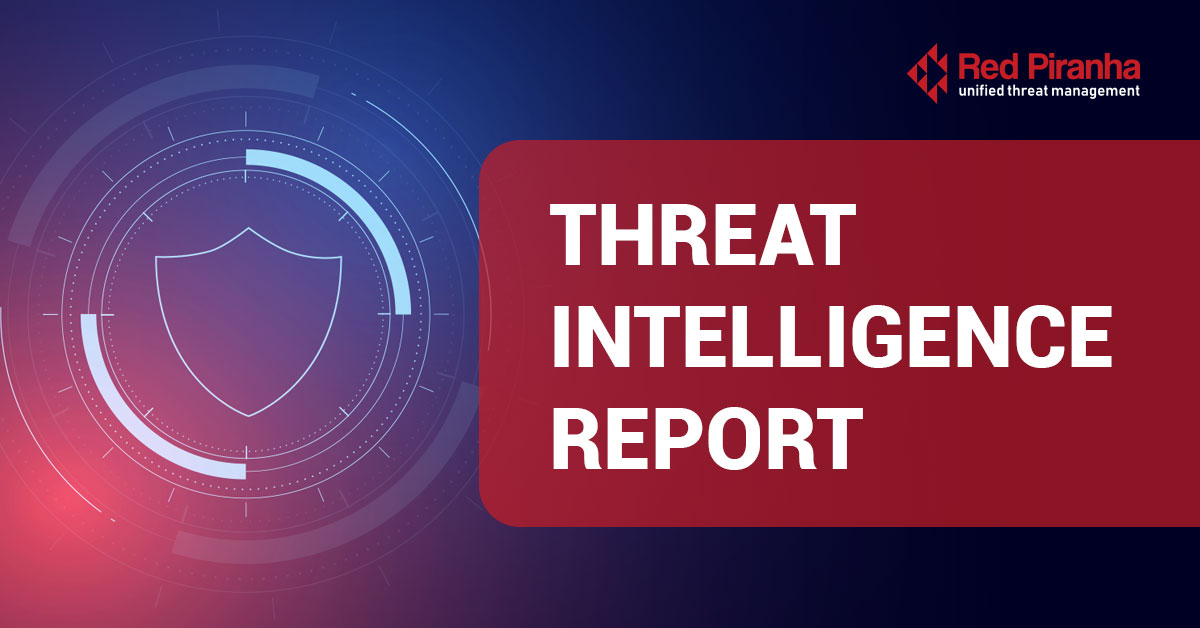 | | |
| --- | --- |
| New Threat Detection Added | 06 (Cloaked Ursa APT Group, ChromeLoader, Raspberry Robin USB Worm, H0lyGh0st Ransomware, CVE-2021-24284 and Maui Ransomware) |
| New IDPS Rules Created | 14 |
| Overall Weekly Observables Count | 2,020,002 |


Daily Submissions by Observable Type


Newly Detected Threats
The following threats were added to Crystal Eye XDR this week:
Threat name:

Cloaked Ursa APT Group

Cloaked Ursa (APT29) is a threat group that has been traced back to Russia. They are popularly known to be the threat actors behind the Solarwinds supply chain attack in 2020. They have operated since 2008 and have been targeting large organizations such as governments and research institutes.

A newly observed campaign from Cloaked Ursa leverages trusted cloud services such as Google Drive to deliver malware. The most recent incidents were targeted at embassies in Portugal and Brazil. The phishing documents delivered to these targets contained a link to a malware dropper that would gather additional malicious files and payloads.

Red Piranha has rules in place to detect requests for domains that are related to Cloaked Ursa, a specific parameter for suspicious Google Drive authentication events, and download traffic for the malware dropper.

Rules Created:

04

Rule Set Type:

Balanced and Security, IDS: Alert – IPS: Reject

Class Type:

Trojan-activity

Kill Chain:

Initial Access T1566 - Execution T1059 - Command and Control T1102 - Exfiltration T1567-T1537-T1041
Threat name:

ChromeLoader

ChromeLoader is a malware used to hijack a user's browser and usually originates from malicious advertisements. Historically, the events start with a user downloading a cracked version of software through malicious adverts. Installing this malicious software means installing the malware on your machine. Through the years, the ChromeLoader has been observed to be improving on its techniques. The most recent ChromeLoader activity started with malicious advertisements and ended up with deploying a browser extension instead. This browser extension is used as an infostealer and will present you with advertisements.

Red Piranha has deployed rules to detect a pattern used by the authors of this malware. It detects outgoing requests for domains associated with ChromeLoader.

Rules Created:

01

Rule Set Type:

Balanced – IDS: Alert – IPS: Alert

Class Type:

Trojan

Kill Chain:

Initial Access T1189 - Execution T1059 - Persistence - Command and Control T1102
Threat name:

Raspberry Robin USB Worm

Raspberry Robin is usually launched via infected removable drives, often USB devices. The Raspberry Robin worm often appears as a shortcut .lnk file hidden as a legitimate folder on the infected USB device. Soon after the Raspberry Robin infected drive is connected to the system, the User Assist registry entry is updated and records the execution of a ROT13-ciphered value referencing a .lnk file when deciphered.

Rules Created:

03

Rule Set Type:

Balanced - IDS: Alert - IPS: Alert

Class Type:

Trojan

Kill Chain:

: Initial Access T1091 - Execution T1059.003 - Defence Evasion T1218.008 - Command and Control T1218.007/T1071.001
Threat name:

H0lyGh0st Ransomware

The Microsoft Threat Intelligence Center (MSTIC) recently reported a new malware strain attacking small to middle-sized businesses across the globe since June 2021. The ransomware named H0lyGh0st has been initially developed by an emerging North Korean APT tracked under the DEV-0530 moniker. The ransomware attacks are explicitly financially motivated, targeting such sectors as manufacturing, education, financial services, and tech. Analysis of DEV-0530 activity reveals the ties to another North Korea-backed threat actor known as Plutonium (aka Andariel), an active unit of the Lazarus umbrella.

Rules Created:

04

Rule Set Type:

Balanced - IDS: Alert - IPS: Alert

Class Type:

Trojan

Kill Chain:
Initial Access T1078 - Execution T1059 -

Privilege Escalation T1548 -

Defence Evasion T1112 - Discovery T1082 - Impact T1490
Threat name:

CVE-2021-24284

A vulnerability classified as critical has been found in Kaswara Modern VC Addons Plugin up to 3.0.1 on WordPress (WordPress Plugin). Affected is the function uploadFontIcon of the file wp-content/uploads/kaswara/fonts_icon. The manipulation with an unknown input leads to a privilege escalation vulnerability. CWE is classifying the issue as CWE-434. The software allows the attacker to upload or transfer files of dangerous types that can be automatically processed within the product's environment. The critical-severity security bug allows an unauthenticated attacker to upload malicious PHP files to a vulnerable site, potentially achieving remote code execution. An attacker can exploit the flaw to inject malicious JavaScript code into any file on the WordPress installation and completely take over a vulnerable site. Over the past two weeks, Wordfence has seen a massive surge in the number of attack attempts targeting the vulnerability.

Rules Created:

01

Rule Set Type:

Balanced - IDS: Alert - IPS: Alert

Class Type:

Privilege escalation

Kill Chain:

Upload Tool T1608:002
Threat name:

Maui Ransomware

Maui ransomware (maui.exe) is an encryption binary. The ransomware appears to be designed for manual execution by a remote actor. The remote actor uses a command-line interface to interact with the malware and to identify files to encrypt. Maui uses a combination of Advanced Encryption Standard (AES), RSA, and XOR encryption to encrypt target files:

Maui encrypts target files with AES 128-bit encryption. Each encrypted file has a unique AES key, and each file contains a custom header with the file's original path, allowing Maui to identify previously encrypted files. The header also contains encrypted copies of the AES key.Maui encrypts each AES key with RSA encryption.Maui loads the RSA public (maui.key) and private (maui.evd) keys in the same directory as itself. Maui encodes the RSA public key (maui.key) using XOR encryption. The XOR key is generated from hard drive information (\\.\PhysicalDrive0).

Rules Created:

01

Rule Set Type:

Balanced - IDS: Alert - IPS: Alert

Class Type:

Ransomware

Kill Chain:

Manual execution TA0002 - command-line interface T1059.008 - Data Encryption - T14867
Total Counts by Observable Type
The table below shows the total counts of observables, we've been collecting for the last four months, the last four weeks, and the total since February 2017.
Date

File Hash

IP Address

Domain

URL

Email

Network Traffic

Host

File Properties

Total

Month

Apr 2022

4,124,667

1,837,957

396,073

637,235

592

3,514,384

371,365

563,861

11,446,134

May 2022

4,029,272

1,798,537

476,808

448,583

168

3,194,022

179,741

590,291

10,717,422

Jun 2022

4,798,835

2,138,981

548,365

473,164

735

3,645,625

115,609

585,476

12,306,790

Jul 2022

2,512,518

1,064,690

358,158

164,103

14

2,097,476

49,942

412,702

6,659,603

Week

6/24-6/30

1,350,886

480,717

141,554

58,788

1

858,740

25,749

137,433

3,053,868

7/1-7/7

943,452

438,030

126,350

62,360

0

810,711

23,358

135,432

2,539,693

7/8-7/14

751,304

314,639

113,855

54,821

14

710,598

15,133

139,544

2,099,908

7/15-7/21

817,762

312,021

117,953

46,922

0

576,167

11,451

137,726

2,020,002

Total

Since Feb 2017

154,021,182

36,426,035

20,093,537

15,780,653

198,901

29,238,462

2,803,598

3,227,250

261,789,618