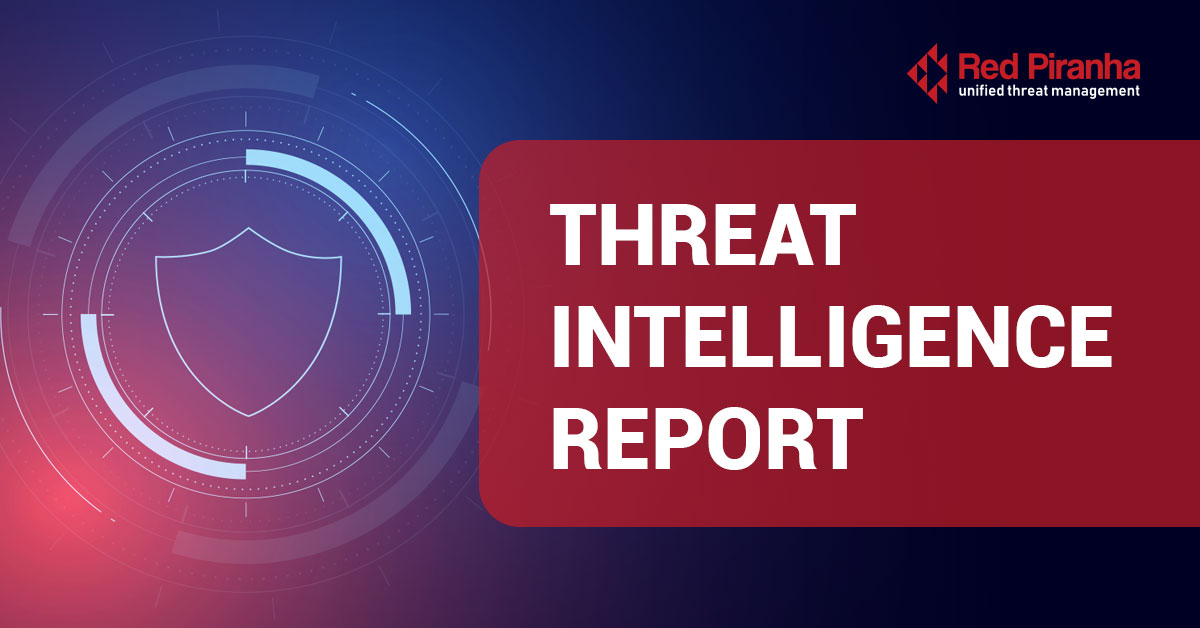 New Threat Detection Added

6 (

Shuckworm, Evilnum APT, ZuoRAT, YamaBot, CVE-2022-30190, CVE-2022-23131

)

New IDPS Rules Created

17

Overall Weekly Observables Count

2,539,693


Daily Submissions by Observable Type


Newly Detected Threats
The following threats were added to Crystal Eye XDR this week:
Threat name:

Shuckworm

Shuckworm is a Russia-linked cyber-espionage group that is still continuously conducting operations. Recent activity shows that attacks have shown how sophisticated the attacks have become since 2013. Shuckworm now leverages living-off-the-land tools to move laterally on networks.

Upon receipt and execution of a malicious document through phishing, a malicious VBS script is launched to create a persistent backdoor as a scheduled task. Communications to its Command-and-Control server are established, where recent methodologies include HTA files being executed and using W-script to execute VBS files.

Red Piranha has obtained information on the new domains linked to Shuckworm. A rule was created to detect and alert the DNS requests to these domains as well as their specific requests.

Rules Created:

03

Rule Set Type:

Security – IDS: Alert – IPS: Reject

Class Type:

Trojan-activity

Kill Chain:

Initial Access T1566 - Execution T1059 - Persistence T1053 - Lateral Movement T1021 - Command and Control T1219
Threat name:

Evilnum APT

Evilnum APT is a financially motivated hacking group known to target European organisations involved in international migration. Due to the ongoing Russia-Ukraine crisis, a spike of malicious emails containing malicious documents has been observed. These documents are loaded with a macro that executes an obfuscated JavaScript. This JavaScript drops a malware loader and creates a scheduled task as a persistence mechanism. Once the malware is loaded, it establishes communications with its Command-and-Control servers for further instructions.

Rules Created:

05

Rule Set Type:

Balanced – IDS: Alert – IPS: Drop

Class Type:

Bad-unknown

Kill Chain:

Initial Access T1566 - Execution T1204 - Persistence T1053 - Command and Control T1102
Threat name:

ZuoRAT (Remote Access Trojan)

Recently, researchers identified at least 80 infected routers made by Cisco, Netgear, Asus, and DrayTeby by a stealthy malware Dubbed ZuoRAT Remote access Trojan. The researchers reported that the remote access Trojan is part of a broader hacking campaign that has existed since at least the fourth quarter of 2020 and continues to operate. This advanced hacking group has spent almost two years infecting a wide range of routers in North America and Europe with malware that takes full control of connected devices running Windows, macOS, and Linux.

Rules Created:

04

Rule Set Type:

Balanced/ Security– IDS: Alert – IPS: Alert

Class Type:

Trojan

Kill Chain:

Initial Access T1190/T1133 - Execution T1203 - Persistence T1098 – Discovery T1046-Command and Control T1102
Threat name:

YamaBot Malware

YamaBot is malware written in the Go language, and its functions are slightly different between the malware written for each platform. In the past, the YamaBot usually detected targeting Linux OS but in the recent activity by the malware was found to be targeting Windows OS as well. YamaBot communicates with the C2 server using HTTP requests. The said BOT sends its first HTTP POST request to its C2 but in this first POST request did not detect sending any data. It encodes the User-Agent in Base64. YamaBot is a malware that is still used by attackers. Since it targets not only Windows OS but also Linux OS, it is necessary to carefully investigate the server when investigating an incident. The famous cybercrime group named Lazarus has been identified as using YamaBot malware in Japan to compromise the targets.

Rules Created:

03

Rule Set Type:

Balanced/ Security– IDS: Alert – IPS: Alert

Class Type:

Trojan

Kill Chain:

Initial Access T1566 - Execution T1204 - Persistence T1053 - Command and Control T1102
Threat name:

CVE-2022-30190

A new remote code execution vulnerability has been found lurking in most Microsoft products.

Here are the steps we observed:

Step 1: The attacker sends an email containing a malicious Microsoft Office document (.docx, etc.) to the targeted user.

Step 2: The user executes this file, which resolves and executes the attacker-controlled external resource from the document.xml.ref file.

Step 3: Code exploiting the vulnerability is now served to the user.

Step 4: This code then launches additional commands like downloading Remote Access Trojans, etc

Rules Created:

01

Rule Set Type:

Exploit

Class Type:

Remote Code Execution

Kill Chain:

Initial AccessT1566.001–ExecutionT1059.001/T1203
Threat name:

CVE-2022-23131

In the case of instances where the SAML SSO authentication is enabled (non-default), session data can be modified by a malicious actor, because a user login stored in the session was not verified. The malicious unauthenticated actor may exploit this issue to escalate privileges and gain admin access to Zabbix Frontend. To perform the attack, SAML authentication is required to be enabled and the actor must know the username of the Zabbix user (or use the guest account, which is disabled by default). CVE-2022-23131 involves unsafe client-side session storage leading to authentication bypass/instance takeover via Zabbix Frontend with configured SAML. The affected versions are 5.4.0 –5.4.8; 6.0.0 alpha1.

Rules Created:

01

Rule Set Type:

Exploit

Class Type:

Authentication Bypass

Kill Chain:

Discovery T1087–Initial Access T1078–Privilege Escalation -T1078
Total Counts by Observable Type
The table below shows the total counts of observables, we've been collecting for the last four months, the last four weeks, and the total since February 2017.
Date

File Hash

IP Address

Domain

URL

Email

Network Traffic

Host

File Properties

Total

Month

Apr 2022

4,124,667

1,837,957

396,073

637,235

592

3,514,384

371,365

563,861

11,446,134

May 2022

4,029,272

1,798,537

476,808

448,583

168

3,194,022

179,741

590,291

10,717,422

Jun 2022

4,798,835

2,138,981

548,365

473,164

735

3,645,625

115,609

585,476

12,306,790

Jul 2022

943,452

438,030

126,350

62,360

0

810,711

23,358

135,432

2,539,693

Week

6/10-6/16

1,055,363

487,876

131,196

110,600

728

843,783

26,699

136,433

2,792,678

6/17-6/23

1,219,545

557,275

124,005

162,316

1

952,911

26,917

138,334

3,181,304

6/24-6/30

1,350,886

480,717

141,554

58,788

1

858,740

25,749

137,433

3,053,868

7/1-7/8

943,452

438,030

126,350

62,360

0

810,711

23,358

135,432

2,539,693

Total

Since Feb 2017

152,452,116

35,799,375

19,861,729

15,678,910

198,887

27,951,697

2,777,014

2,949,980

257,669,708
Date Published
July 11, 2022