---
THE RED PIRANHA TEAM
---
We are a group of IT experts recruited from all around the globe who are dedicated to giving our clients the utmost security that they require. We supply and manufacture security solutions to safeguard any information across the network with Confidentiality and Integrity. We are also known as Australia's very first next-generation firewall developer and we are aiming to launch our very own Crystal Eye Operating System very soon. Red Piranha has developed by leaps and bounds over the past years offering end-to-end protection with real-time threat intelligence, expert thinking and critical analysis.
---
LATEST THREATS, NEWS and DEVELOPMENTS
---
                            VISIT OUR BLOGS AND NEWS PAGE FOR MORE ARTICLES
---
TRENDS
---
The number of unique attackers from the United State decreased to 22.79% compared to last week.
Top Alarm was: Delivery & Attack - Bruteforce Authentication - SSH with 631 occurrences.
---
TOP ATTACKER COUNTRIES
---
| | | |
| --- | --- | --- |
| Country | No. of Attackers | Percentage |
| United States of America | 790 | 22.79% |
| China | 586 | 16.90% |
| France | 303 | 8.74% |
| Russian Federation | 211 | 6.09% |
| Brazil | 201 | 5.80% |
| Republic of Korea | 165 | 4.76% |
| Vietnam | 156 | 4.50% |
| Germany | 141 | 4.07% |
| India | 116 | 3.35% |
| Unknown | 95 | 2.74% |
| Taiwan | 89 | 2.57% |
| Italy | 88 | 2.54% |
| United Kingdom | 85 | 2.45% |
| Netherlands | 74 | 2.13% |
| Thailand | 73 | 2.11% |
| Indonesia | 69 | 1.99% |
| Singapore | 63 | 1.82% |
| Canada | 59 | 1.70% |
| Colombia | 57 | 1.64% |
| Japan | 46 | 1.33% |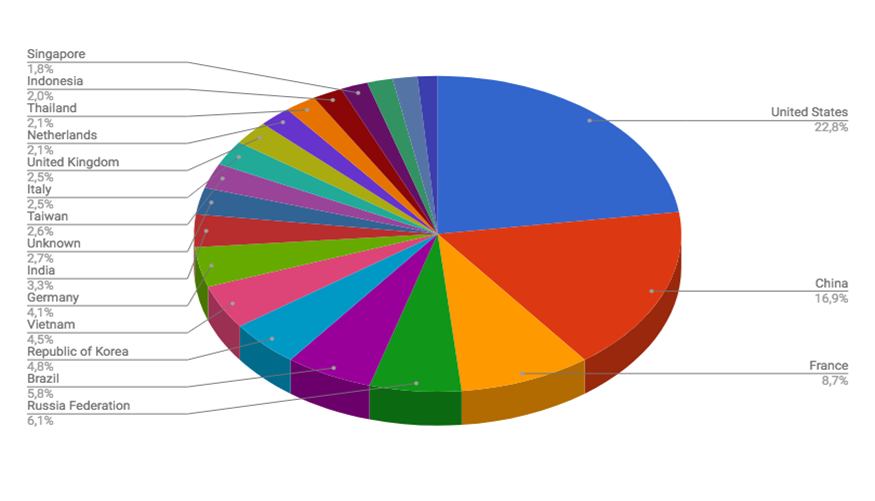 ---
THREAT GEOLOCATION
---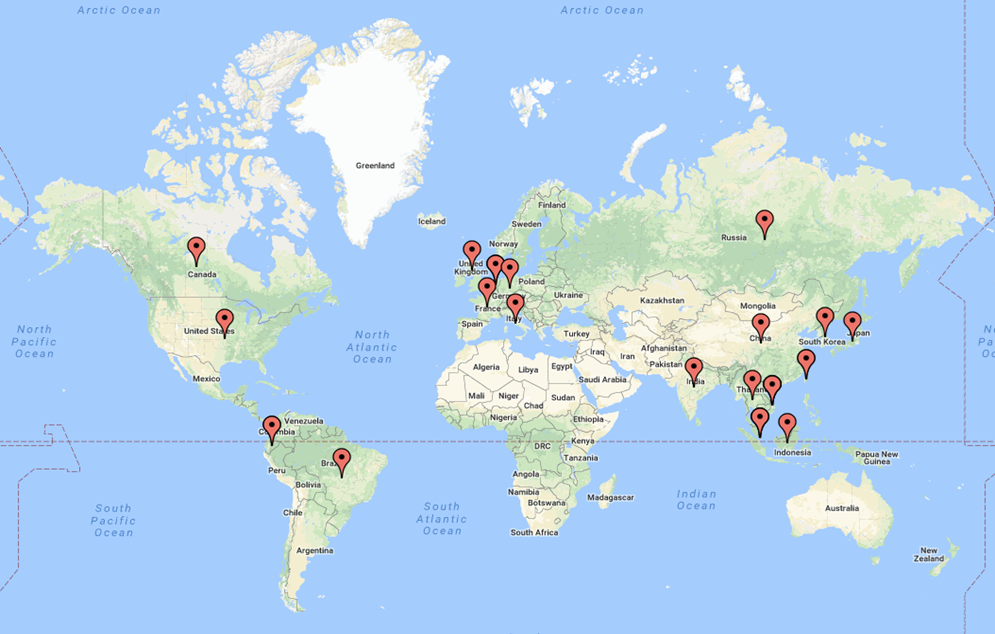 ---
TOP ATTACKING HOSTS
---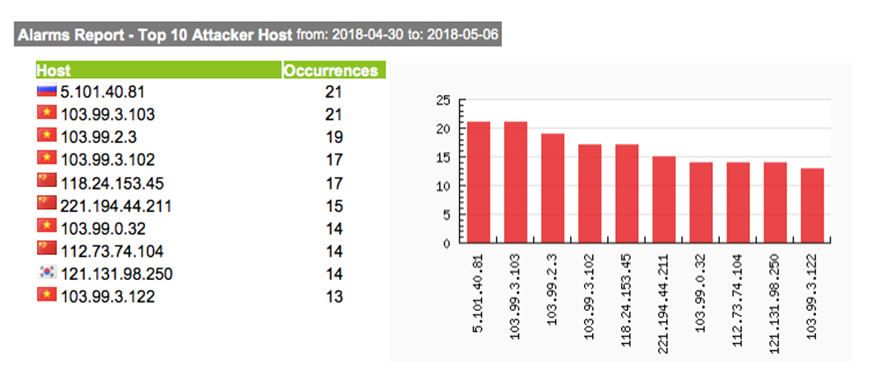 ---
TOP ATTACKING NETWORKS
---
| | | |
| --- | --- | --- |
| Origin AS | Announcement | Description |
| AS49981 | 217.23.0.0/20 | WorldStream B.V |
| AS51167 | 173.249.20.0/23 | Contabo GmbH |
| AS135905 | 103.99.0.0/22 | VPSONLINE Ltd |
| AS14061 | 167.99.144.0/20 | DigitalOcean LLC |
| AS57043 | 5.101.40.0/24 | United Protection (UK) Security Limited |
| AS4134 | 60.176.0.0/12 | CHINANET Zhejiang province networks |
---
TOP ALARMS
---
| | |
| --- | --- |
| Alarm | No. of Occurrences |
| Delivery & Attack - Bruteforce Authentication - SSH | 631 |
| Environmental Awareness - OTX Indicators of Compromise - PULSE | 66 |
| Delivery & Attack - Bruteforce Authentication - Windows Login | 1 |
                                                 Comparison to the Previous Report
| | |
| --- | --- |
| Alarm | No. of Occurrences |
| Delivery & Attack - Bruteforce Authentication - SSH | 574 |
| Environmental Awareness - OTX Indicators of Compromise - PULSE | 128 |
| Delivery & Attack - WebServer Attack - SQL Injection - Attack Pattern Detection  | 1 |