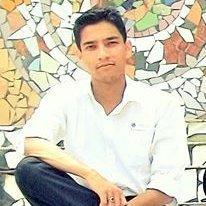 "We are pleased to introduce Kameshwar Thakur as our new member who will work with us as an administrative and operations manager. Kameshwar has worked as a Linux Server Administrator with McNewton and Indivar Software Solutions Private Limited in the past. His expertise lies in managing data-center operations and server infrastructures across multiple platforms such as Linux, Unix and Windows.

---

Kameshwar has received a great deal of recognition for his hard work on being a part of the apple bug bounty program. His expertise on being a penetration tester was acknowledged by apple.com after he successfully addressed a server configuration issue in the year 2016.


Kameshwar holds a Bachelors degree of Technology (B.Tech.) in the field of Computer Science and Engineering. Apart from being a professional Linux Server Administrator, he has also been a Clan leader at Dementia Professional Gaming for Counter Strike.


We are happy to announce his arrival in Red Piranha and hope that his contribution helps the company grow by leaps and bounds.