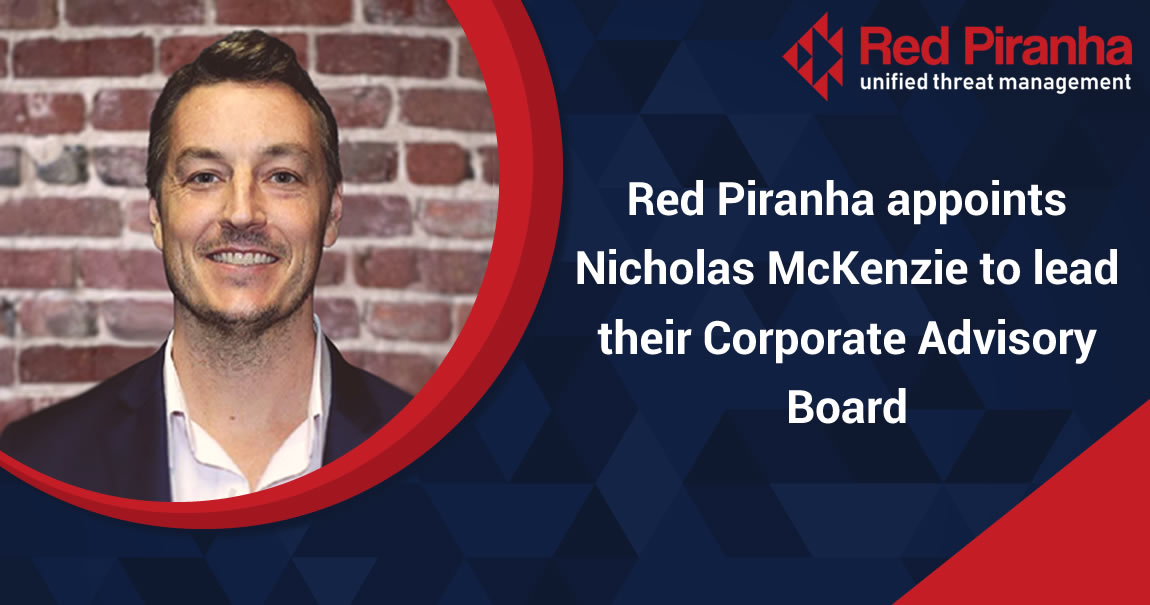 Red Piranha, Australia's leading developer and manufacturer of advanced cybersecurity solutions, is honoured to announce that, Nicholas McKenzie, will join our Corporate Advisory Board as Chair.
As the previous Executive General Manager – Chief Security Officer of NAB, one of Australia's four largest financial institutions. Nick held a complex enterprise security portfolio including cyber, physical security, research, and operational fraud that protects customers and employees, supports business growth, and enables operational cyber resilience.
Additionally, Nick currently served as an advisory board member for Google, Amazon Web Services and Digital Shadows and is Chief Information and Security Officer for Bugcrowd Inc.
As a respected cybersecurity veteran, Nick has over 20 years of experience leading the development and implementation of strategic information security initiatives within complex regulated environments and sectors.
"We're absolutely delighted to welcome Nick as Chair to our Corporate Advisory Board. Nick's proven track record as a strategic consultant, chief information security officer, advisory board member and business leader will be invaluable to me as the CEO and the wider Executive Team at Red Piranha."

Adam Bennett, Red Piranha, CEO
"I'm thoroughly excited to be taking on this role at Red Piranha and joining the company in such an exciting chapter of their growth. Their Crystal Eye XDR platform is exactly what the market requires, a comprehensive cybersecurity solution that provides advanced protection, detection and response capabilities straight out of the box. I look forward to working closely with Adam and the rest of the Red Piranha Executive team to accelerate the company's growth and market penetration."

Nick McKenzie, Red Piranha, Corporate Advisory Board, Chair
As Chair of Red Piranha's Corporate Advisory Board, Nick will provide his globally recognised expertise and strategic advice to Red Piranha as the organisation expands its cybersecurity offerings across Australia and Internationally.
The Corporate Advisory Board will work closely with our senior executive team to address industry challenges, highlight product growth opportunities, and provide guidance in relation to our corporate strategy. Red Piranha looks forward to announcing additional appointees to their Corporate Advisory Board shortly.
To learn more about Red Piranha's Crystal Eye XDR and their extensive range of cybersecurity solutions, please visit redpiranha.net
Date Published
October 08, 2021