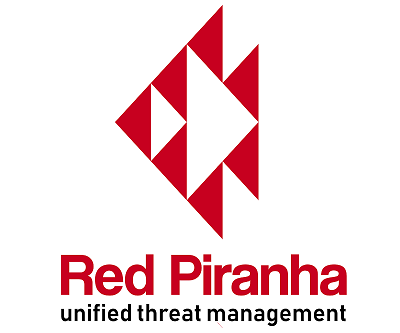 Crystal Eye developed top help simplify security solutions for SMB's
---
AUSTRALIA, July 11, 2018: Red Piranha, an end-to-end cyber security products developer, has today announced the launch of 'Crystal Eye' - the first Australian-made Unified Threat Management (UTM) platform designed specifically for SMBs to simplify information-security management.

Traditionally, SMBs have lacked cyber security products designed specifically for their market and often could not afford the complex solutions designed for larger enterprises. Recent Telstra research found that 93 per cent of SMBs would like one tool to help them manage cybercrime.

Adam Bennett, CEO and Founder, said: "Red Piranha and Crystal Eye were born out of frustration. SMBs lacked time, money and understanding of the overwhelming security solutions in the market. So we set out to build an affordable, easy to use product that went against having multiple security system. Instead of having several single-function appliances, all needing individual familiarity, attention and support, Crystal Eye enables network administrators to centrally administer their security defences from one box."

"Crystal Eye is one platform with one set of policies that can be adjusted depending on the company's priorities. This is critical in reducing the response time to threats, responding to incidents and creating consistent security policies. All appliances are made to order - that means they have the most up-to-date tech and are built with each company's goals and issues in mind."

The Crystal Eye UTM platform has been designed and built in consultation with the Managed Service Provider (MSPs) Community. A UTM system simplifies information-security management by providing a single management and reporting point for the security administrator rather than managing multiple products from different vendors. UTM appliances have quickly gained in popularity, partly because of the all-in-one approach simplifies installation, configuration and maintenance. This contrasts with the traditional method of having point solutions for each security-related function.

AustCyber, The Australian Cyber Security Growth Network, works with Red Piranha and others to identify and address gaps in the cyber security market. AustCyber CEO, Michelle Price, said it was important to increase awareness of cyber risks across the economy.

"AustCyber supports Red Piranha and its focus on helping small and medium businesses to be more cyber-resilient," Ms Price said.

"We congratulate Red Piranha on being a strong contributor to the growth of the Australian cyber security sector and wish them luck with the launch of Crystal Eye."

Launched in 2015 by Adam Bennett who has an extensive background in cyber security, Red Piranha has had three capital raises since 2015, including a major rise in 2018 when it raised $2.5 million. The product was rigorously audited and tested for six months by representatives from the Australian Cyber Security Centre last year. Since then, it has been live tested with a number of different clients around Australia and internationally - including an insurance firm in Sydney, and a multinational business in the medical industry. The company also has plans to expand into global markets by 2019 and work towards increasing Australia's national threat intelligence ecosystem.

Chris Monckton, Owner, NetSolutions, an IT company operating out of Australia who focuses on providing high standard quality IT service to SMBs said: "We are looking forward to supporting the roll out of the product and growing together as we genuinely believe this is a game changer for our current and future customers in the cyber security space."

Adam added: "There has been a glaring omission of cyber security products designed and developed for Australia's SMBs. Red Piranha is solving this critical issue by providing SMBs with a security solution which is both effective and affordable."

Red Piranha is hosting a series of launch events across Australia over the coming months. The next event will be in Melbourne on July 31, you can find further details here: https://www.eventbrite.com/e/crystal-eye-launch-registration-47978547126?aff=ebdssbdestsearch

NOTES TO EDITORS
Testimonial from David Harrison, Managing Director, CRE Insurance, said: "We first met Red Piranha when they were in their development phase. Concerned about our clients' data and not confident our existing IT infrastrature, a Cisko Meraki compliance, was providing all that we required - we replaced it with Red Piranha's Crystal Eye. We're extremely happy with Crystal Eye and its use in operation and the service provided by Red Piranha. We have now converted from a live testing client to a commercial client".

About Red Piranha:
Red Piranha is Australia's only dedicated next-generation firewall manufacturer (Unified Threat Managment solutions). Red Piranha is an Australian enterprise that engineers and manufactures affordable but advanced security products for Managed Service Providers (MSP), SMBs and enterprises to give them an advantage in fighting off cyber-crime, intrusion attempts and in securing their data to meet modern compliance requirements.

For more information, please contact:
Gem Mejer
WE Buchan
+61 435 29 12 99
[email protected]